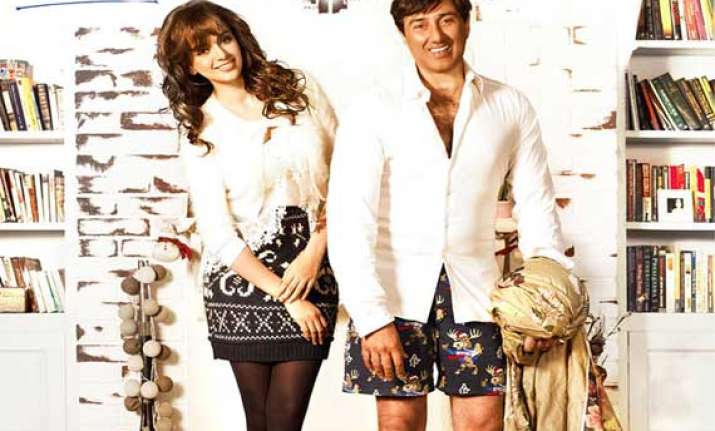 Mumbai, Feb 26 : At a time when Hindi films like 'Lagaan' and 'Barfi!' have vied for Hollywood's top honour, the Academy awards, Bollywood actor Sunny Deol says he does not believe in them.
"As Indians, our aim should be to entertain audience here," Deol says.
"I don't think we Indians need to go to the Oscars.  What is the need for Indians to go to Oscars... aren't we happy over here. I don't understand Oscars," Sunny told reporters here during the press conference of his film 'I Love New Year'.
"I think we have to entertain our audience here first.  
We have over 130 crore people to entertain here," said the actor, who has won the national award twice for his performances in films like 'Ghayal' (1991) and 'Damini' (1994).
"I was surprised when I won national awards," he said.  For Sunny it is the love of audience that matters the most.
"The love, affection of the audience and their acceptance of actors are the real awards for me. I feel these days everything is manipulated - like people asking to publish news about them in papers, etc," he said.
Sunny would be seen next in 'I Love New Year' opposite Kangana Ranuat, besides 'Singh Saheb The Great' and 'Yamla Pagla Deewana 2'