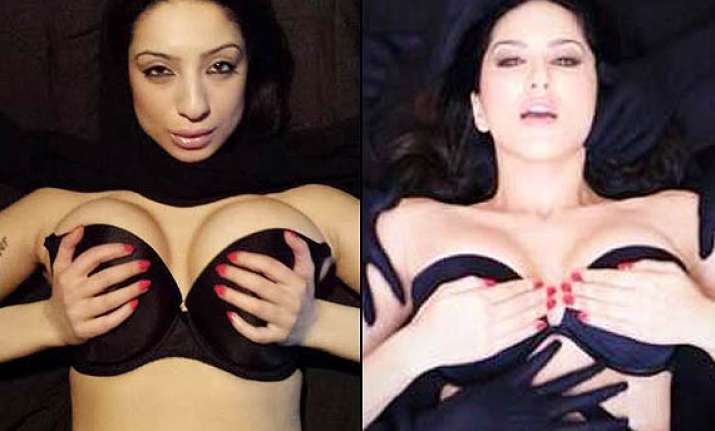 Mumbai: Shanti Dynamite, hot Playboy girl who is in India promoting her first Playboy cover has invited a direct spat with none other than,Sunny Leone.
Sunny Leone who is all over for her upcoming horror-erotica flick Ragini MMS 2, and her sensuous 'baby doll' song in the film has to face plagiarism issues for the poster of the song.
In a recent interview, Shanti Dynamite has accused Sunny Leone of allegedly copying her poster for Baby Doll's poster.
The Britain-based adult star of Indian-Greek origin, who does adult chat shows, is nurturing dreams of working in Hindi films.
"A lot of people contacted me and said you should see the new Sunny Leone song 'Babydoll' for the 'Ragini MMS 2' movie, she copied a concept of yours. I saw that and was shocked," Shanti told reporters Saturday.
"I was like, 'Oh my god people do such things!' And it was very upsetting for me because for someone to use someone else's concept to gain popularity is not good," she added.
Shanti came with her poster at the venue.
"That particular poster ('Babydoll') was a replica of something I had done previously. That picture is right there and I had done that picture sometime ago. Then the same concept was done for her poster," Shanti said.