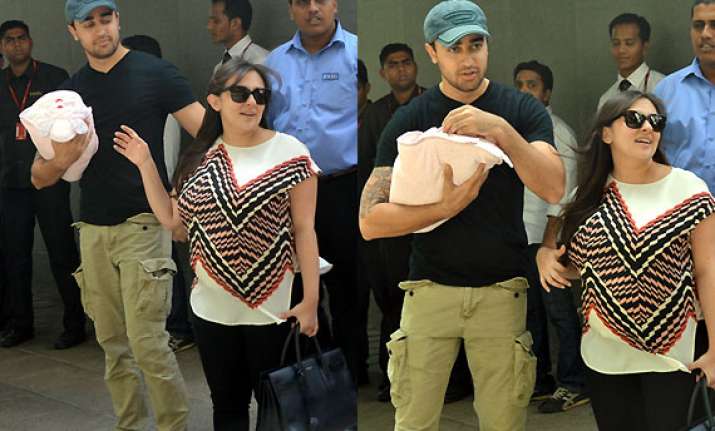 Imran Khan and wife Avantika welcomed their bundle of joy, a baby daughter this week.
And yesterday, the doting father carefully carried his daughter in his right hand and clutched his wife Avantika tight on his left before leaving the hospital for their home.
Imran Khan who was clearly beaming with pride refused to let go of his princess, he didn't even let Avantika hold the baby and nor their friend who had come to take the couple back home.
All the while from their room to their car, Imran held his daughter and upon seeing the paparazzi waiting to take their first glimpse as new parents, Imran carefully placed his baby daughter on a pram inside his car and came out to give a quickie quote.
Avantika looked delighted and the post pregnancy glow on her face told the tale of being a new mum.
Imran was observed holding tight onto his wife, …Hmm doting dad Imran indeed is very caring for the two leading ladies in his life.
Congratulations, Imran and Avantika!