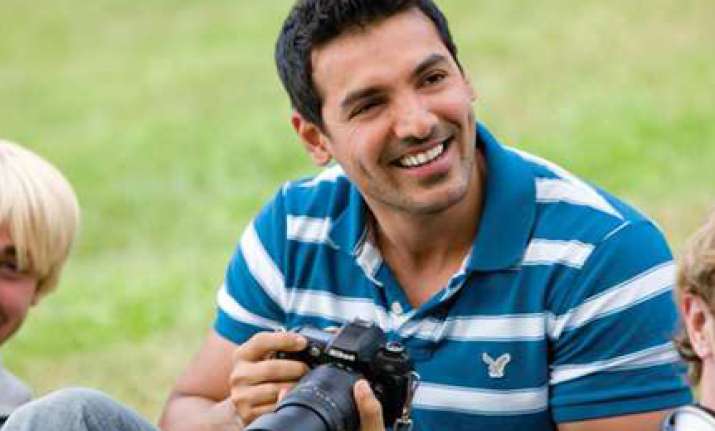 Believe it or not but Bollywood hunk John Abraham was very shy as a school boy and would never look at girls eye-to-eye because of his pimples.  
"I used to be very shy...there was a time when my face was full of pimples and I never used to look up when in the company of girls so much so that they used to feel that I was such a shy, sweet, decent boy. Only I couldn't tell them that my face is full of pimples and that is the only reason I'm looking down," John said.  
Talking to director Farah Khan on her chat show 'Tere Mere Beach Mein' to be broadcast tomorrow, the actor who enjoys a strong female fan base now revealed that he always lost the girls he had a crush on due to his shyness.
"I was very shy in school and all the girls I had a crush on liked someone else....now it's changed a bit," he said.  
When asked whether it was his girlfriend actress
Bipasha Basu
, who pursued him into a relationship, the actor said, "No, I had changed totally by then. I had become like a raging bull".