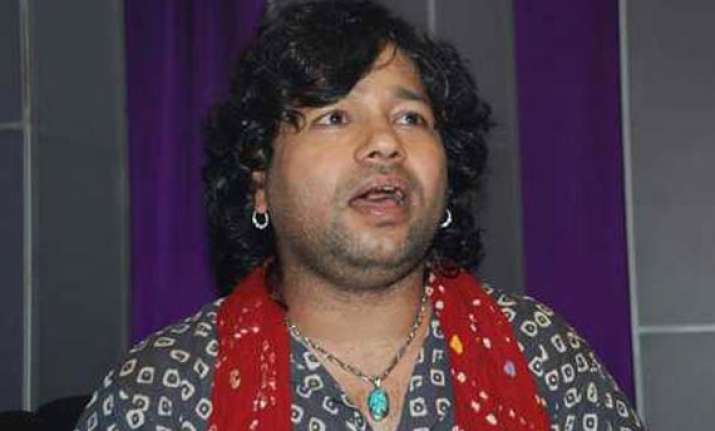 New Delhi, Nov 20: His melodious voice has brought him success and fame but Kailash Kher says he once thought of ending his life after losing everything in business.
 
The singer, 38, says he became a vocalist by chance after he suffered huge losses in business and decided to move to the city of dreams.

"Before my stint as a singer, I was doing business. There was a time when everything went wrong and I was left with almost nothing. I wanted to end my life. 

"My friend in Mumbai and God helped me to achieve whatever I am today. That's how my song 'Allah ke Bande' happened and after that my life changed completely. I never thought that I would be able to lead a happy life again after going through so many upheavals in life," Kailash told PTI.
 
Known for his songs like 'Teri Deewani', 'Tauba tauba' and 'Ya Rabba', Kailash will soon bring out his third album 'Kailasaa-Rangeele'. With twelve songs, the album will hit the market in the coming month.

He started his career as an Indian pop-rock singer and later became known as a Sufi singer.

"Sufi is not a genre of singing. It's a thought process of a person about God. When I started my career, I didn't know anything about Sufi music. My music was influenced by Kabir's couplets. With the passage of time people termed it as Sufi and I also don't mind calling it the same," Kailash said.
 
Brought up in Delhi, the singer - who has become a major name in the Indian film music, has many childhood memories of the city.

He was recently in the Capital with Colonial Cousins' Leslie Lewis to perform and release Antiquity Club fusion. 

"Leslie is the kind of singer who has revolutionised the whole Indian music scenario by fusing western music with Hindustani and Carnatic music of our country.

He is a brilliant singer and sharing the stage with him is a great experience for me," he said.