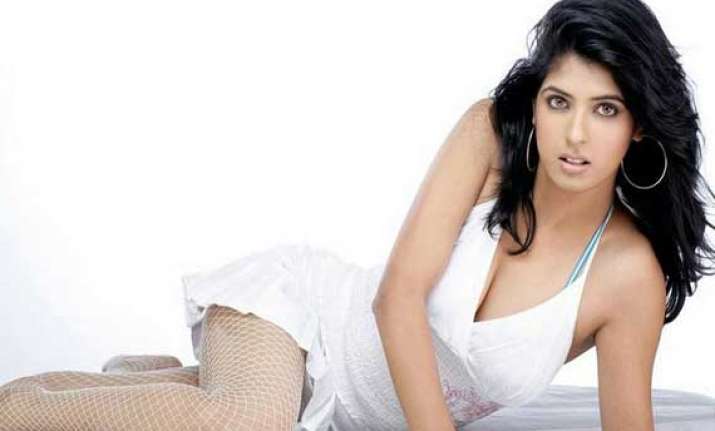 New Delhi, Feb 13 : TV actress Aishwarya Sakhuja became famous as the simple and caring bahu Toasty of "Saas Bina Sasuraal", and now she is ready to experiment with all kinds of roles - even that of a murderer.
"Right now, I am looking forward to do all kinds of roles. If given a choice, I would also like to become a murderer or someone with a split personality," Aishwarya told IANS.
"Even if I do the same kind of roles, I would try and do them differently because the female lead characters on Indian TV end up following the stereotype," said the actress, who is currently in talks with Sony TV for a new show.
For now, she would continue to portray a "positive" character.
Without revealing much about the project, she said: "I can't talk about it right now, but yes it will definitely a positive role."
Five months after "Saas Bina Sasuraal" went off air, Aishwarya currently features in Life OK's "Welcome: Baazi Mehmaan Naawazi Ki", an Indian version of British reality show "Come Dine With Me".
Hosted by Ram Kapoor, the show features five popular celebrities from TV, and tests their hosting, entertainment and culinary skills, every week.
This week's participants include actors Sayantani Ghosh, Aanchal Munjal, Rucha Gujrathi, Tanaaz Currim and Aishwarya.
She says she agreed to be on the show for two reasons - firstly, for her father, and secondly, to improve her cooking skills.
"When I was told that an Indian version of 'Come Dine With Me' is coming up, I said fine, 'I would be a part of the show'. Another reason is that I cannot cook and I wanted to put some kind of effort to improve my cooking skills. Also, I wanted to impress my dad that I am atleast trying.
"Cooking was a challenge for me. It may come very easily to some people, but it doesn't to me. I enjoyed trying out new recipes.
I don't know if I would be able to do that in personal life. If I am paid for cooking like I was in this show, I would definitely do it," she quipped.