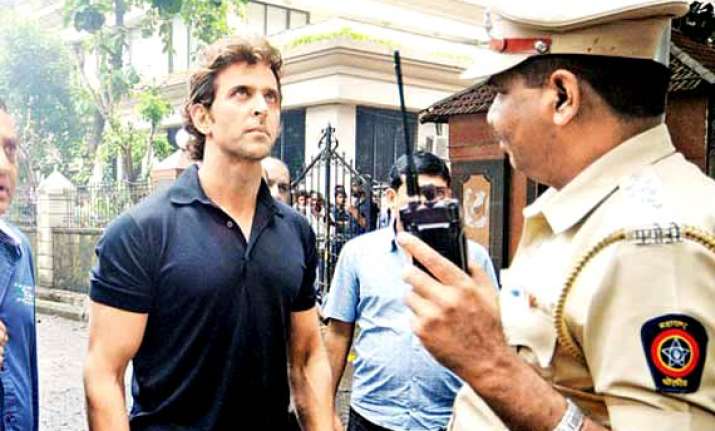 New Delhi: After a fireman died named Nitin Ivalekar in fierce fire that broke out in a posh building named Lotus Business Park in Andheri, Hrithik Roshan appeals people to help while father Rakesh Roshan offers monetary help.
Former actor and filmmaker Rakesh Roshan along with others who own offices in Lotus Business Park, Mumbai have come forward to pledge help for the family members of the dead fireman Nitin Ivalekar who died on Friday while extinguishing fire at the building.
 "It's important we help one another. It is important to know that others will help us in times when we need support, for that, we must take initiative especially in cases where a family is bereaved of a father, who died in the line of duty. There is so much we can do as a society but it needs to start with the individual. And I promise you, when you give, it always pays back. Someday, somehow. Let's stick together. My highest respects and deepest condolences to the family of the brave and courageous Nitin Yevlekar." Hrithik said in a statement. 
"At a meeting held on Saturday, it was decided by all members that we would reach out to the family of this brave fireman. We will soon hand over a cheque of Rs.15 lakh to his family. . It is nothing to compensate for his death. But it will help her with her son's education "said Rakesh Roshan. 
Hrithik Roshan also took to his Twitter account to raise funds for the fireman."I support this wholeheartedly. Pls do come forward with whatever u cn contribute.Contact @iamsanjivsharma 4 d family  #FiremanIvalekar." 
Hrithik's office FilmKraft is on 21st floor of the building which was highly damaged due to fire.