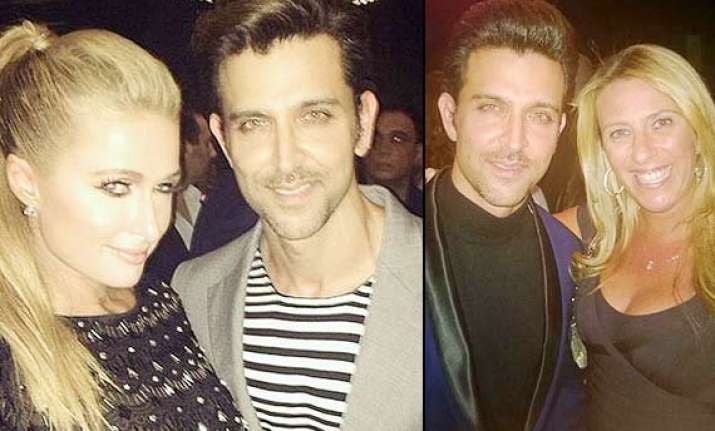 New Delhi: Bollywood heart throb Hrithik Roshan got clicked with American socialite Paris Hilton.
The last night witnessed a high profile restaurant opening in Dubai and celebs like Paris Hilton, Khloe Kardashian, super model Irina Shayk, Alessandra Ambrosio were amongst the few big names who made it to the event.
While Bang Bang star too arrived to grace the soiree, Dino Moria, ex brother-in-law Zayed Khan and Chunky Pandey too accompanied the star there.
According to the buzz, Paris Hilton took it to twitter and posted a pic of her posing with Hrithik and wrote, "Good Times at Cle Dubai with Hrithik Roshan, such a beautiful restaurant, my new favourite hot spot in Dubai."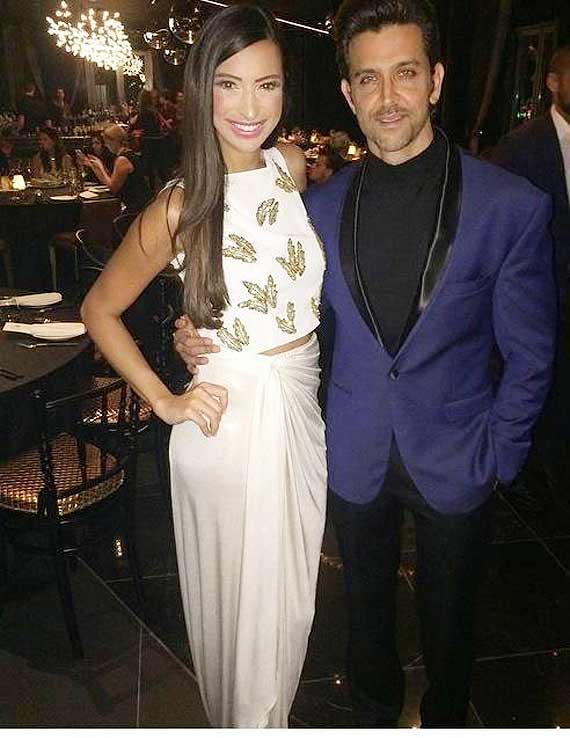 It has also been reported that most of the celebs left the place but Hilton and a few others made sure to relish the party till wee hours. Therefore, clicking and posing summed up the fun!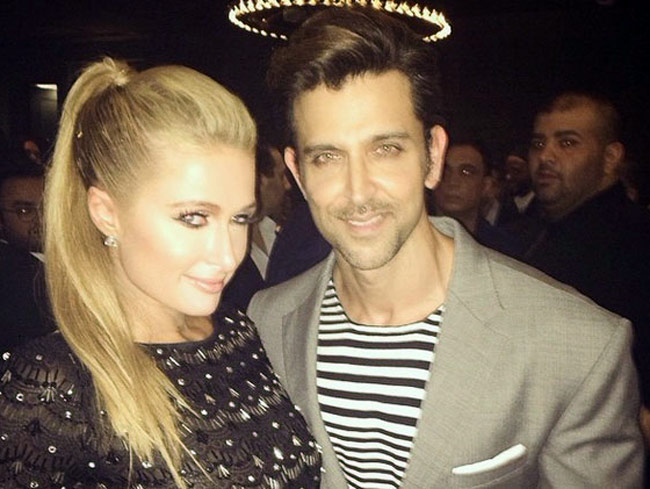 When asked about she felt meeting Hrithik, she mentioned "Hrithik is a gentleman, very sweet and charming, and we hung out all night. I have heard so much about Bollywood and Hrithik represented India in the most elegant and romantic way! I can't wait to go back to India."
Now, that's something we would call as the 'globalisation of already globalised people' (wink)!