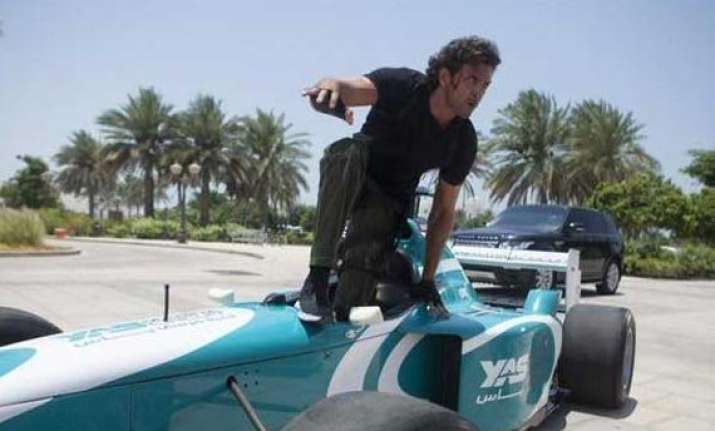 New Delhi: We have seen him performing deadly stunts in Dhoom 2 and Krrish series but in 'Bang Bang', Hrithik is set to go few notches higher with his breath-taking and some never seen before daring acts.
While in teaser the come and go F1 moment left all of us shocked and excited over the extent of action stunts, which Siddharth Anand has gone to, Hrithik Roshan too was thrilled over the concept of introducing the racing car for the first time ever in any flick.
"It is the best adrenaline rush I have ever experienced. To experience it amidst the visually stunning and smooth roads of Abu Dhabi was just incredible. What a rush!", said Hrithik in an interview to a leading daily.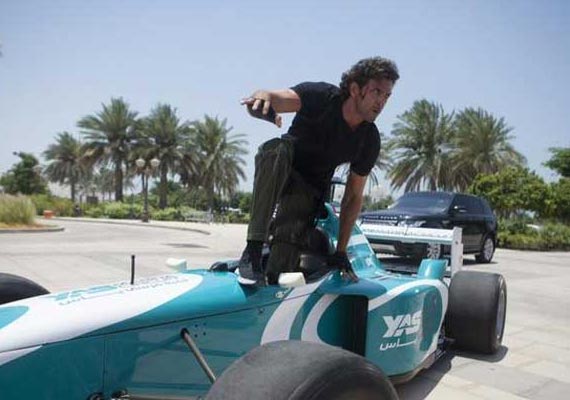 The latest still out shows Hrithik riding on the tempting and smooth roads of Abu Dhabi for a chase sequence as he comes over the top of the vehicle and looks like he just about to jump over it.
While we have seen n number of cutting-edge action sequences in Bollywood, this is probably one of its kinds and is surely going to be hit among the action-lovers.
Among other stunts it was Hrithik flying high on a fly-board. The Greek God became the first ever actor in Bollywood and Hollywood to use a fly-board, which took him 45 feet high in sky and dive him under the water.
Recent flicks namely Kick and Singham Returns too fit perfectly under this action genre, but one is surely going to forget all after watching Bang Bang.
Also starring Katrina Kaif in the lead role, the flick is set of 2nd October release this year.