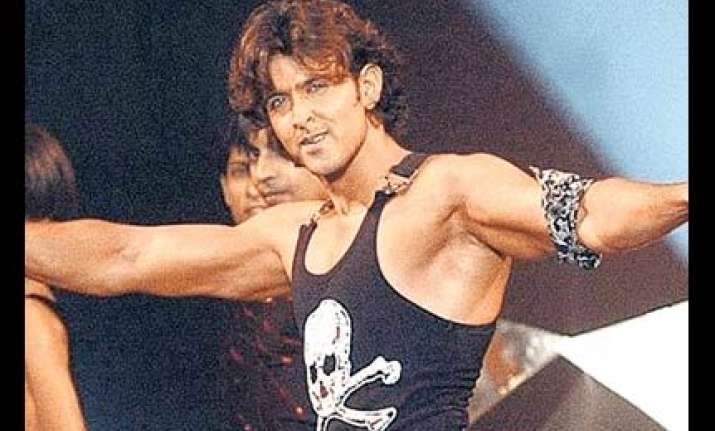 Bollywood star Hrithik Roshan has started doing intensive workout sessions with celebrity fitness expert Satyajit Choursia to prepare for Vishal Bhardwaj's next film. Hrithik has to hone his dancing skills to do a king of "complicated choreography", media reports say. Hrithik is also preparing for big stage shows too. 
Hrithik  was warned not to dance because of his recurring knee problem, but he is bow all set to blaze the dance floor. He has already started working out on his legs. 
Hrithik was advised against strenuous dance routines for over two years by doctors. There was a question mark whether he would ever dance the way he did earlier. 
Hrithik is currently working in only one movie and that is Guzaarish for which he is not required to tap the floor with his dancing. Instead he has to sit on a wheel-chair for major part of the shoot.