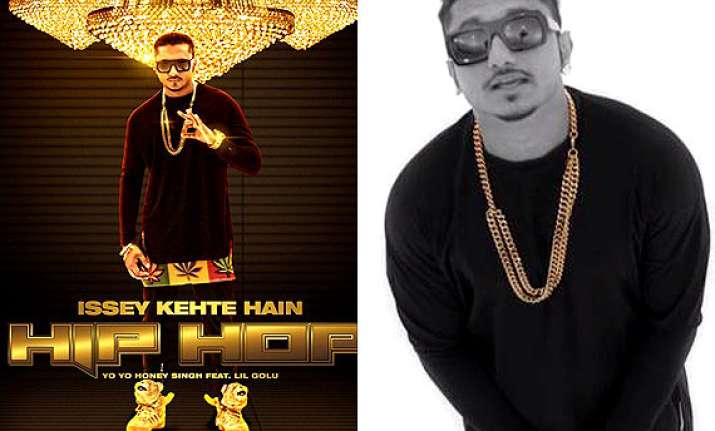 New Delhi: Yo Yo Honey Singh is back with his another single 'Isse Kehte Hai Hip Hop' on the occasion of world music day.  
In his new single, the singer raps about his journey from a nobody to one of the top singers of our country. After the soaring success of his last single 'Blue eyes', the desi rapper is out with his latest musical offering and we are not much impressed with the singer's  attempt. 
In a monochrome setting the dapper rapper is seen rocking gold chains and golden sneakers, styled in typical wannabe types and doing his rapper moves. 
With lyrics such as 'Dua karo mere fans Grammy leke aaunga, bajrang bali ki kasam ghee ke bundi aur shakkarpare batwaunga', Honey Singh is just bragging  about himself in the entire song. 
No doubt the song is pompous but it will be loved by Honey Singh's die-heart fans. Unlike his past songs, this time no hot chick in short dresses is seen in this song. 
Lil Golu makes his rapping debut with this one and the boy fails to impress. In short, the song has nothing much to do with Hip Hop music. All you can see is Honey Singh's wannabe side.  
After basking in the success of his last single 'Blue Eyes', we expected Honey Singh to come up with something really exquisite and classy.
Watch the video here, in case you haven't watched it yet!