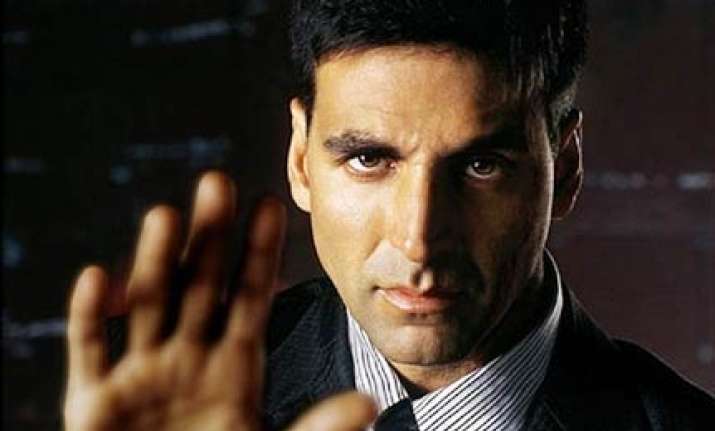 A monkey from Hollywood slapped Bollywood star Akshay Kumar recently, according to a media report.  
Working with Hollywood crew is no monkey business. Akshay Kumar learnt this lesson recently when he got a tight slap from an extraordinary monkey named Tara, a10-year-old female capuchin.
Tara rose to fame as Captain Barbossa`s monkey 'Jack' in the Johnny Depp-starrer 'Pirates of the Caribbean: The Curse of the Black Pearl'.
But what was she doing with apna Akki?
Sources reveal that producer Sajid Nadiadwala and director Sajid Khan wanted this special animal to be part of their movie Housefull. But it wasn't easy to get her for the shoot because her dates clashed with Akki's.
The producer-director finally managed to get one day for their shoot and the comic shot was completed in a one go with a smack! Apeprt from Akki, Sajid is now trying his best to get Tara's dates to promote the film and bring her safely to Mumbai.