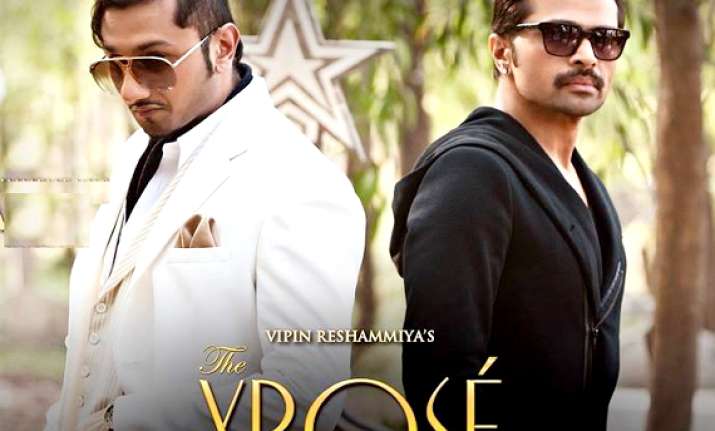 Himesh Reshammiya's another highly "anticipated" venture is ready to explode on screens. As if alone Himesh wasn't enough as the 'bomb' character in the film, our very own pop singer-rapper, Yo Yo Honey Singh is debuting in Bollywood with 'The Xpose.'
There is nothing novel to tell you about the film as we are sure you have already had your share of giggles after watching all the 'tempting' songs (yes, isn't the 'ice cream' much alluring), Himesh's super cool action, and Honey Singh's to-die-for look in the film.
And still if you are not done yet, we tell you 5 reasons why you should convince yourself to walk to the theatres and watch the film. Take a look!

1.     We should respect Himesh's audacity of doing a 'come-back!'
One of Bollywood's successful singer-composer, Himesh Reshammiya has faced a lot of criticism for his acting skills. Though the songs are always a hit, his films remain a subject of laughing stock among the viewers since always.
But, if the person has got enough courage to stand up and not losing the hope, it becomes our moral duty to support the man with all our will and wish. Therefore, it's the time to trigger yourself to buy the ticket and watch 'The Xpose.'

2.    Salute to Yo Yo Honey Singh's look
We all know what wonders has he created with his over charming persona in his songs so far but hold on, Honey Singh has surely got a lot more to tickle you. Go and watch the film to see the rapper's marvelous look.
And if you have really missed that old good charm of Bollywood in today's films, his look would go down to death to transport you to the legendary Pran's villainous era. Take a boo at this look and give yourself a visual treat while watching Honey Singh on big screen with 'The Xpose.'