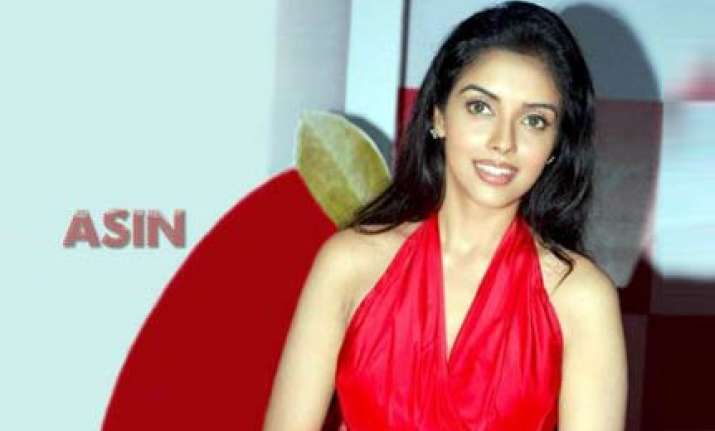 It was meant to be a surprise birthday party that didn't remain a surprise anymore —three of Asin's BFFs have come down from Liverpool, Sydney and New York respectively when they learnt that the Bollywood beauty would be in Mumbai for her birthday today, reports DNA.
"They are my closest friends since school days. Imagine my reaction when they landed up at my doorstep to celebrate my birthday. It was no less than a surprise birthday gift," says Asin who'll be settling down for a home-cooked spread of Kerala chicken curry, adapradam (vegetarian dish) and payasam for lunch as her birthday treat.
So what is the birthday gift for the girl? "Gold jewellery," Asin informs without batting an eye-lid. "My mother (Seline, a doctor) has always been giving me gold jewellery on my birthday. So, this is one birthday gift that I can safely predict," she bursts out laughing.
Asin says that she has decided on a strictly pyjama party as she'll be home (her Andheri apartment) even in the evening. "I'm not an out-there sort of a person. I prefer to be cooped up at home any day. I'll also be spending the evening chatting with my friends late into the night, sharing all the girlie gossip that we have missed out on," she adds.
The birthday girl also says that she's yet to register on Twitter or Facebook. "Everybody's been telling me that they've wished me on Twitter and Facebook, but I'm yet to register on those sites. The one who's so graciously accepting all the wishes is a fake one," adds Asin.
After her birthday in Mumbai, the actor will be flying out of the country to shoot for a film that stars Salman Khan in the lead.