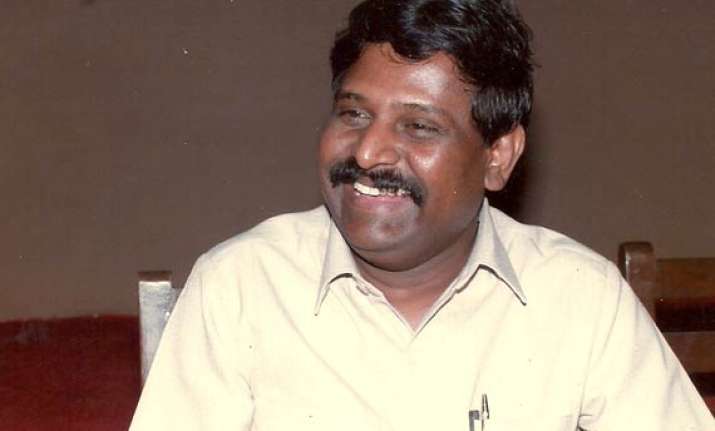 Chennai: National award winning filmmaker Gnana Rajasekaran, who is awaiting the release of forthcoming Tamil-English biopic "Ramanujan", says making biopics is "challenging" as they need to have modern day relevance for audiences.
"If you're making a biopic in 2014, you need to have some modern day relevance for audiences. You can't make a biopic just because you have an inspiring story. Even you and I may have some interesting events in our lives, but that doesn't qualify to be made into a biopic," Rajasekaran told IANS.
"A biopic should be an eye opener for the society. It should raise questions or present answers. 'Ramanujan' presents an answer to the question how India handles a genius like a mathematics wizard like Srinivasa Ramanujan," he said.
He strongly feels "Ramanujan" will appeal to the audience because such a story is found in every household in our country.
"My film is not just about Ramanujan, but it's about how geniuses are handled by the country. I believe even today if a genius is born in an Indian household, his or her fate will be same as that of Ramanujan. This will connect with the audiences and it will definitely appeal to them, he added.
"I felt the story of 'Ramanujan' would be relevant for today's youth. That's why I decided to make it as a film. It has a trigger point that will pique audience's interest. Biopics need to have a trigger point to inspire audiences," he added.
The filmmaker, who has been lauded for his previous biopics such as "Bharathi" and "Periyar", feels "Ramanujan" too will be widely appreciated.
"After the release of 'Bharathi', I was informed that the sales of books on Bharati had skyrocketed. Moreover, since the film had portrayed the social reform side of Bharati, audiences embraced it. 'Periyar' commercially did well too. I feel 'Ramanujan' too will leave a mark on the viewers," he said.
He says Indians have an aversion to biopics, and therefore, we don't see many films in the genre.
"Biopics are highly respected in the west, but not as much in our country. A biopic director is celebrated in the west and most stories for Hollywood films are drawn from real lives, biographies and books based on certain characters. It's the exact opposite in our country," Rajasekaran said.
"Those who've made biopics in India have not been so successful. We are so used to making commercial films as we feel audiences pay us only to get entertained," he added.
He admits he's been identified as a biopic director but that doesn't "upset" him.
"I also want to make films in other genres, but producers approach me only with biopic material. I feel I've been identified as a biopic director after the critical and commercial success of my previous biopics. In the process, I've developed great interest for biopics," he said.
"Ramanujan, which releases Friday, features Abhinay Vaddi and Bhamaa in the lead, while Nizhagal Ravi, Y. Gee Mahendran, Suhasini Maniratnam, Thalaivasal Vijay, Sarath Babu will be seen in important roles.