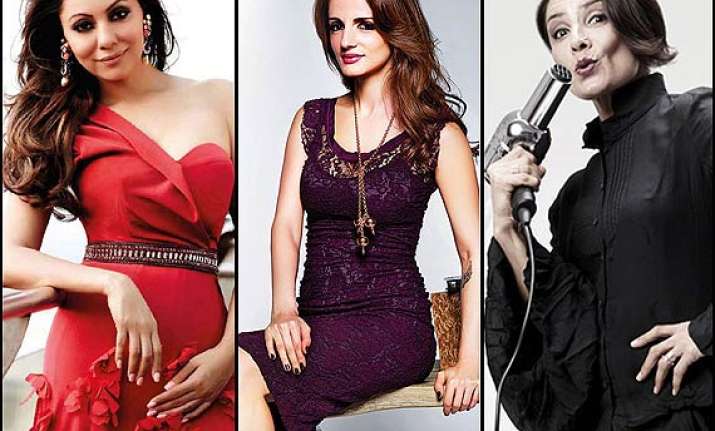 So, you thought having a 'trophy husband' was enough?
That you could revel in his popularity, splurge his moolah and lounge at beauty parlours and kitty parties all day? Get a reality check, dear ladies!
Take a cue from Bollywood's star wives club -- names like Gauri Khan, Twinkle Khanna and Adhuna Akhtar always had the choice to do all that and more, but instead, they chose to follow their passion and become entrepreneurs. 
 Add to that, names like Suzzane Khan, Mana Shetty and Shilpa Shetty. 
Their fields are different -- from interior designing and hairstyling to wellness clubs and philanthropy -- but to the curious me, a common factor binds them all: the desire to carve their own niche; a niche away from the shadow of their husbands' success stories.