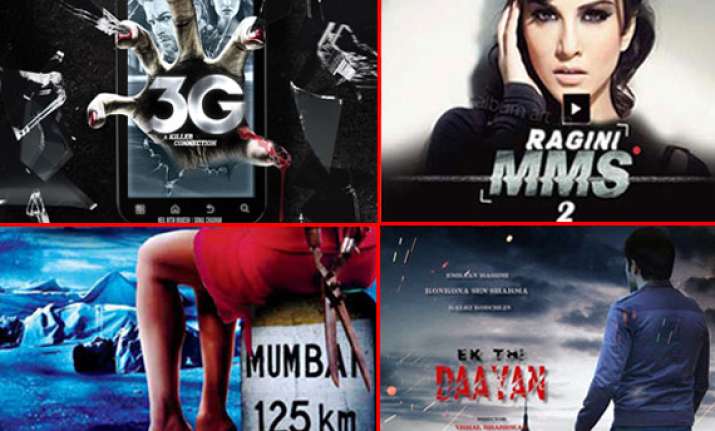 New Delhi, Feb 26: Horror films in Bollywood have its niche audience with many of them being successful in giving goosebumps.
The spectators loved the darkness, an old mansion and evil being in search of power and revenge in the flicks and so the thrillers like Mahal, Purana Mandir, Veerana, Dahshat, Sannata, Purani Haveli, Bandh Darwaza Jaani Dushman, Bhoot and Raaz have been a runaway hit.
Taking the streak forward Bollywood has kicked off with a horror cum suspense thriller 'Murder 3' and there are many more to give you chills and thrills. Let's have a look at those.