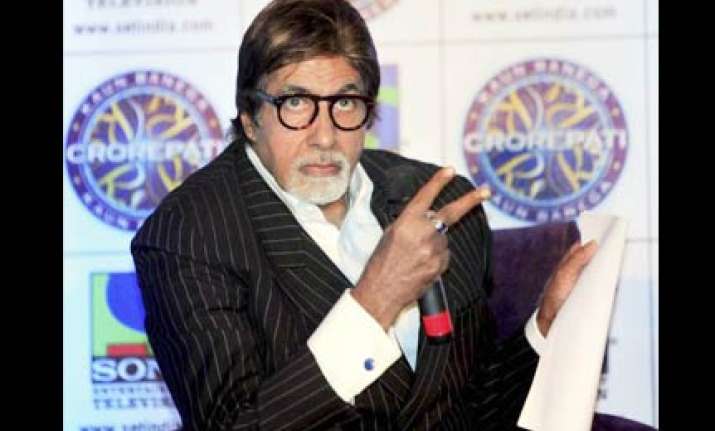 The phone lines for Kaun Banega Crorepati-4 opened on August 2 at 9 pm and in the first 15 minutes over 5 lakh calls were received by Sony Entertainment from all over the country, reports HT City.  
The number of callers over the last eight days has totaled 5 crores, claim the organizers. Over the last eight days, Amitabh Bachchan has asked eight questions, one question each a day.
The report quotes Danish Khan, head of marketing Sony Entertainment to say that this was a strategic move to tap the eyeballs in the 9 pm prime slot.  
"Given KBC's legion of followers, we knew many viewers would call in to answer the question and register. So we decided to come up with a new question every day to extend the show's reach", says Khan.
The registration procedure has changed from what it was in the last three seasons, when it was telecast on Star Plus. It kicks off with callers answering questions on the phone and registering their names and contact details with the channel. The software will at random choose people to be called for the auditions in six cities including Mumbai, Delhi, Nagpur, Lucknow between September 1 and 6.  
The audition will be conducted via a written test and a videoconferencing interview to be conducted by Big B himself.
Cumulative scores of both will decide the first 10 participants of KBC-4. They will get to play the Fastest Finger First on the show, which flags off on October 11(Big B's birthday, to be precise).   
Khan says, "There is only one format for this show across the globe. The basic structure of Who Wants To Be A Millionaire doesn't change, but countries introduce new elements to engage the audience better. By mid-September, we will know what elements to introduce."
The prize money remains at Rs 1 crore. "The show is not for lakhpatis and crorepatis that we'd inflate the booty. It's for the common man for whom Rs 1 crore is still a huge sum", says Khan.