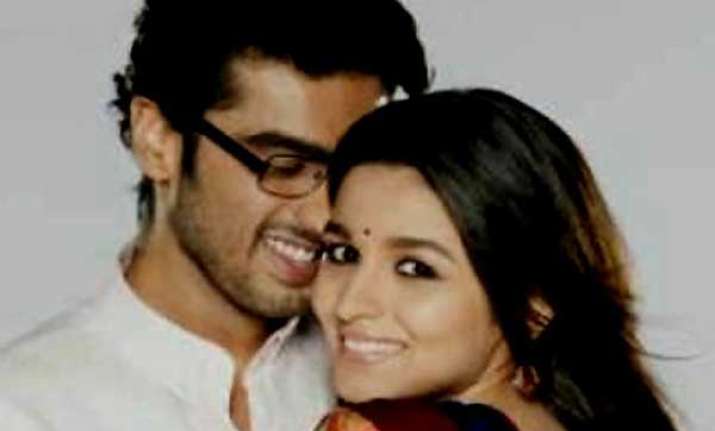 New Delhi: Ishqzada Arjun Kapoor and cute Alia are all set to scorch the screen together in the romantic drama' 2 States'.
The film is based on the 2009 novel of the same name written by Chetan Bhagat.
The story is about Krish Malhotra and Ananya Swaminathan who hail from two different states of India, are deeply in love and want to get married.
This flick is directed by Abhishek Verman and produced by Sajid Nadiadwala.
Report says, Arjun Kapoor will play Punjabi boy Krish Malhotra, while Alia will portray the role of  an intelligent Southie Ananya Swaminathan.
'2 States' will go on floors once Arjun Kapoor is done with YRF's Aurangazeb 2.