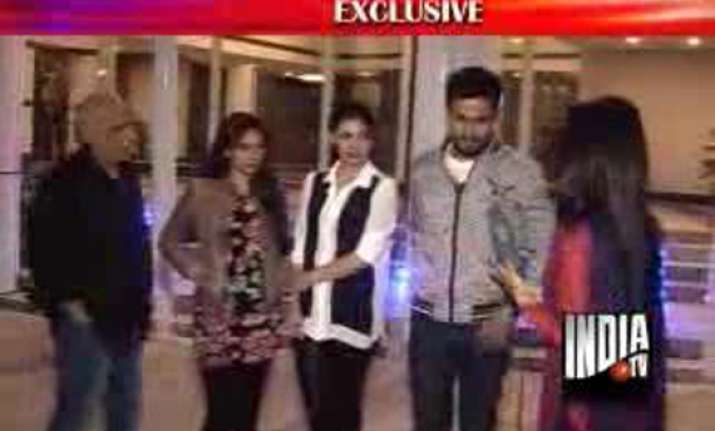 New Delhi, Feb 15: This Valentine's Love will be murdered, says the tagline of the third instalment of the successful Bhatt camp franchisee 'Murder'.
So how does it go? Our India TV correspondent Archana Sigh tried to get the answer in a candid interview with the 'Murder 3' team.
Correspondent- This time love will be murdered. How is that murder?
Randeep Hooda: We in our childhood were told a fairy tale story of a boy and a girl, who grow up together, marry each other, become parents and finally in old age, die.  It's not so in today's era. We meet so many people in our daily life. We get to know each other but does he or she really reveal his or her  real face?
Correspondent: Is the flick deep like 'Earth' and 'Saaransh'?
Mahesh Bhatt: We folded that page during those times for today and from Murder 3 we are reading a new chapter altogether.
Correspondent: How much all of you enjoyed while making the sequel?
Sara Lohan: Well, we never thought that we were making any flick. It was like we were living the drama. What all that happened in the flick was like a real experience. Sometimes Randeep  goes towards Aditi, while sometimes he comes towards me.
Aditi Rao Hydari: Yeah, it happens sometimes but love is something which always wins.
Correspondent: The prequels were directed by Anurag Basu and Mohit Suri. Will we see the same franchisee drama in the upcoming flick?
Mahesh Bhatt: It's totally the reinvented franchisee altogether and is miles ahead of the earlier two instalments in terms of idea, thought process, and many other things. I don't just believe, but am fully sure that such kind of screenplay would never have been filmed in India.
The third instalment of Murder is directed by Vishesh Bhatt.