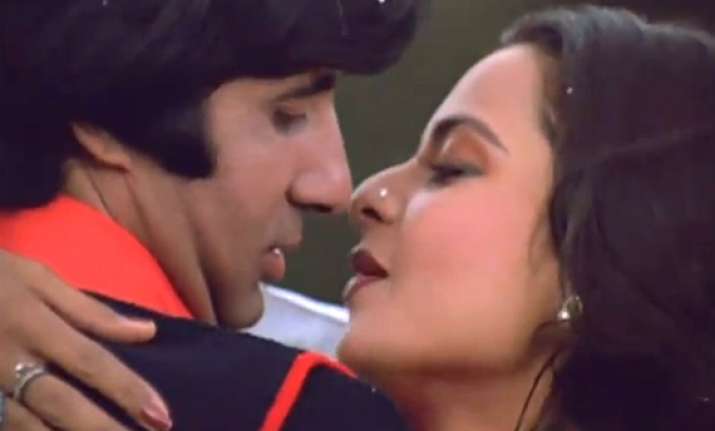 New Delhi, Oct 11:  Bollywood fans will always remember the romantic pairs that sizzled on screen through the ages - whether it was Raj Kapoor-Nargis, Dilip Kumar-Madhubala, Dev Anand-Suraiya, Dharmendra-Hema Malini and Amitabh Bachchan-Rekha.
However Big B's onscreen chemistry with Reka is still fresh in the minds of cine viewers, and numerous gossip columns thrive on such chemistry.
The Jodi of Amitabh Bachchan and Rekha has been counted among  the evergreen onscreen Jodis of Bollywood.
As the world looks at grand celebrations on Big B's 70th birthday, Rekha had a quiet birthday a day ago.
Here down memory lane,  we bring you some of the hottest scenes of the duo that sizzled on screen with their amazing body chemistry.