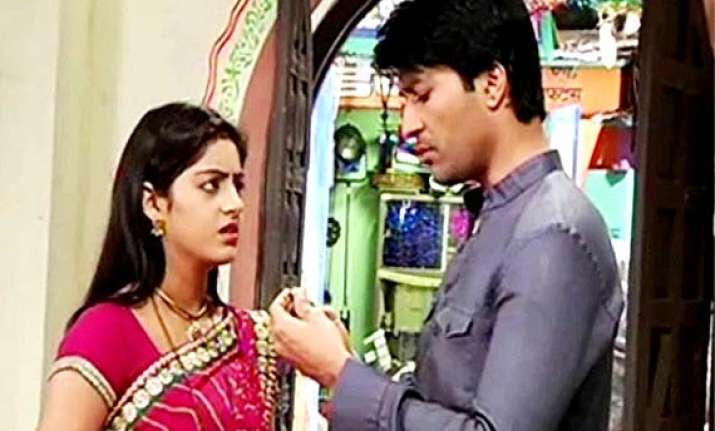 New Delhi: In the TV show "Diya Aur Baati Hum", Sooraj's sweet shop has been shut down as he does not have the proper ownership documents.
This came as shocking news for the Rathi family as Sooraj's wife Sandhya, who is a police officer, had to close the shop. And also being the wife of Sooraj, Sandhya is trying hard to save Sooraj from all the difficulties.
Kavita, the scheming villain cum politician ruined the happiness of Rathi family by alleging false charges on the Rathis. Sooraj was not able to get the custody of the property.
Sadly, Sandhya and Sooraj could not find the copy of shop papers in the registrar's office and they had to return empty handed.
As the last measure to usurp the shop, Balkishan brought court orders before the Rathis which said that they should handover the property to him as he is the real owner of it.
In the coming episode, Sandhya and Bhabho will be seen facing many difficulties to reach court to prove Sooraj's innocence. While going to court, Sandhya will solve her neighbour's fight. While doing so she will lose all the important documents which were the main evidence to prove Sooraj innocent.
The incident makes Bhabo worried but Sandhya assures her that everything will be fine.  Now it will be interesting to watch what Sandhya will do to rescue her family from this problem.
In fact Sandhya will be planning a nice move to teach Kavita a lesson for life.
The show airs Mon-Sat at 9 pm on Star Plus.