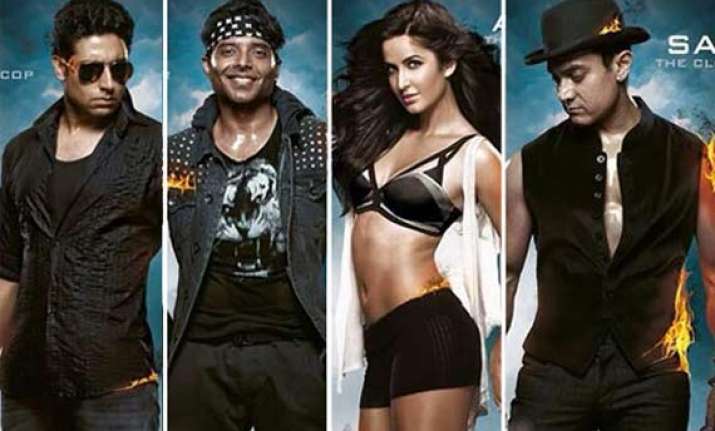 New Delhi: Dhoom 3 isn't in awe of busy working days and seems like it doesn't even require any holidays to smash the records at box office.
While by Monday the flick made an unexpected collection of Rs 73.17 cr worldwide, till Tuesday it made a good addition of Rs 10.94 cr to make a brilliant total of Rs 84.11 cr at overseas market.
Adding this to the domestic five day collection of Rs 149.46 cr, the flick worldwide has minted humongous Rs 233.57 cr worldwide.
Confirms trade Analyst, "Here's Fri to Tue total of Dhoom3: India Rs 149.46 cr + Overseas Rs 84.11 cr [$ 13.11 mn +]. Worldwide total: Rs 233.57 cr. BLOCKBUSTER!"