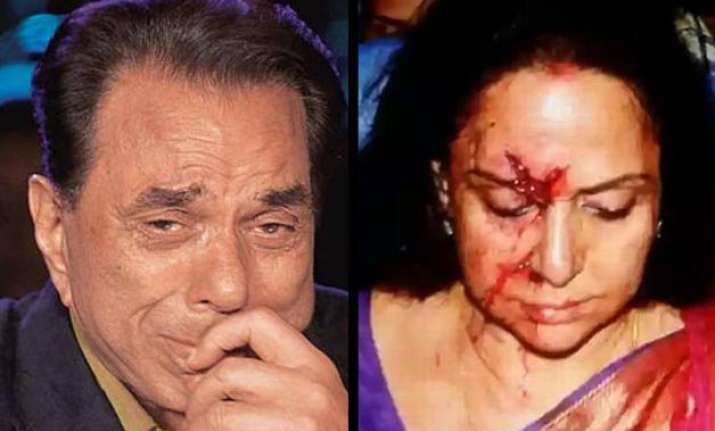 Veteran actor and Hema Malini's husband Dharmendra recently reacted on the latter's accident in Dausa near Jaipur.
The actor was distressed by the BJP MP's accident due to which she was hospitalised.
Hema Malini met with an accident in Dausa, 50 Kms from Jaipur on 3rd July. Her Mercedes Benz car rammed into a Maruti Alto car, carrying a family of four. In the incident, the couple in Maruti Alto along with a child and BJP MP Hema Malini got injured while a 5-year-old girl died.
ALSO CHECK: Exclusive pics of Hema Malini's recovery in hospital
Know Sonam, 5-year-old girl, who died in the car mishap
The below-given video provides the reaction of Dharmendra on the incident.
He expressed how he wanted to reach out to Hema admitted in Jaipur hospital however; the latter refused and assured that she was fine.
The veteran actress was discharged from the hospital today in the morning.
Video from IANS