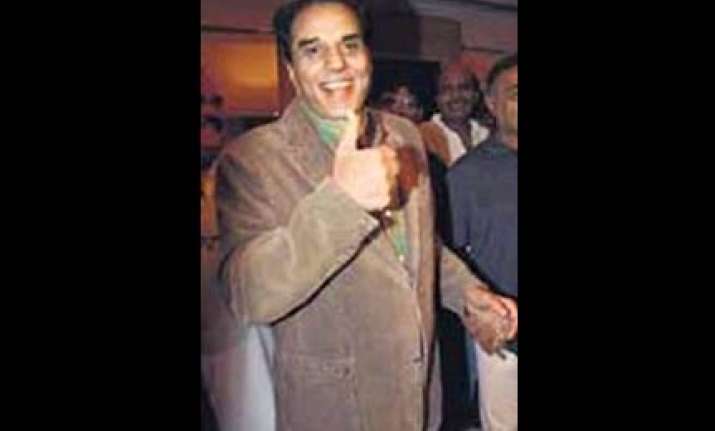 Veteran Bollywood actor, Dharmendra, who completes 50 years of acting this year, is completely off alcohol after a recent health scare, says a media report.
He promised daughter Esha on the sets of their new movie Tell Me Oo Khuda in Goa that he will not touch alcohol again.
He now says that no power on earth can make him take to the bottle again — even if it means doing a less convincing drunken sequence than the "suicide" act in Sholay where the star had taken large swigs for a scene.
For a scene in his new film, Dharmendra and his two sons, who also star with him in the film, were required to do a drunken boys' night out act and he refused to consume alcohol.
Says director Samir Karnik, "Sunny has always been a teetotaler. But it was surprising t
o see Dharamji ordering apple juice for the scene. Dharamji has made a promise to somebody that he won't drink. The only one who really drank in the sequence was Bobby Deol."
He says, "My days of masti are over. I wake up early, do yoga and meditate."
While on the subject of family, there is a twinge of regret in his voice when he talks about his clan being unable to market itself as a brand in Bollywood. "I never knew how to do these things, be media friendly and get myself in the news. My boys are worse. They are more shy than I used to be," he ends.