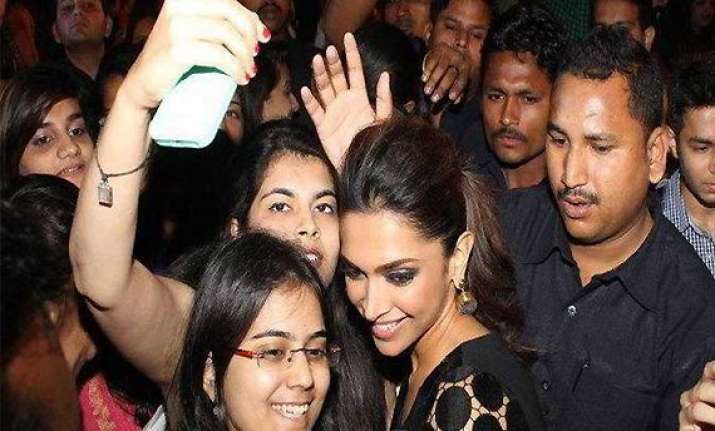 Deepika Padukone is one the leading actresses at present. Being a high profile celebrity she needs a standard security, but does that mean that her bodyguards can break the rules!
Bollywood actress Deepika Padukone is in news but not for her movie but for an embarrassing reason. Deepika was at an event when her bodyguards entered the women's washroom along with her and left some women in shock.

Pics: Youtube
As per reports, when Deepika had to use the rest room, she went ahead and her entourage followed her.  According to the sources, a food blogger who was inside the hotel rest room at that time revealed the news to a leading website.
When Deepika entered the washroom with her crew, her male security guards closed the door, as the result the food blogger was stuck inside when she was about to leave.
It seems that Deepika's bodyguards forgot that it was a ladies washroom. We don't expect this from Deepika, who is one of the most sensible and responsible stars of Bollywood.