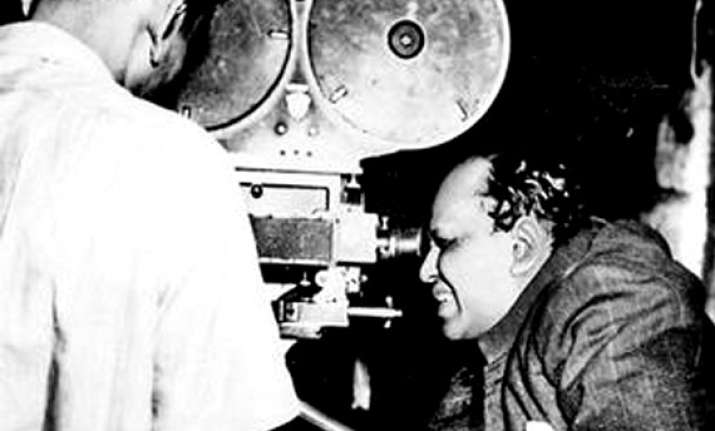 Kolkata:  Eight decades after "Seeta" became the first Indian film to win a global award, the achievements of the film's legendary director Debaki Kumar Bose will be celebrated at a festival beginning here Wednesday.
Credited with many firsts in Indian cinema, Bose's film "Seeta" (Hindi) won the gold medal at the third International Exhibition of Cinematic Art at Venice in Aug 1934.
His legacy will be revisited during a two-day festival at the Nandan theatre.
"Produced under the East India Film Company's banner, it was for the first time an Indian film had won a prize abroad. He became the first Indian director to win a prize abroad.
"Similarly, there are many firsts associated with him. It is time we remember the right facts in Indian cinema's history," Debashish Bose, the filmmaker's grandson, told IANS Tuesday.
"Unfortunately, there are no prints of "Seeta". They were destroyed in a fire a few years ago in the Pune Film Archives. There are only a few clippings that remain. He was a versatile genius. Many of his films have influences of nationalism and reflect his philosophies," he added.
Titled "80 Years Of Sita", the event has been jointly organised by Nandan, Films Division, Tapan Sinha Foundation and Debaki Bose Memorial Committee. As many as seven films (four short films and three full length features) will be shown in the fest.
The inaugural ceremony will be marked by a screening of the documentary "The Film Maker and The Philosopher" by Films Division and Bose's 1951 film "Ratnadeep".
On Aug 28, the 1954 Suchitra Sen-starrer "Bhagaban Shrikrishna Chaitanya", the maiden Indian film to have a woman as its assistant director, will be screened.
"In 1932, he made 'Chandidas', which was the first Indian movie to have background music. Prior to that in 1931, his film 'Aparadhi' was the first Indian film to use artificial lighting.
"We want the present generation to learn about his contributions through the festival," Debashish said.
In a career spanning thirty years, the Padma Shri, Sangeet Natak Akademi Award and National Film Award recipient's films were released in Hindi and even in Marathi and Tamil.
Born in Bengal's Burdwan district in 1898, Bose also participated in Mahatma Gandhi's non-cooperation movement.