Follow us on Gastronomic love stories are rarely served in Bollywood and director Habib Faisal is now one of them adding his story to the list. Donning a chef's hat, the director steps into his kitchen of film making and uses the available ingredients to make out a sumptuous dish and invites us to a fiesta called Daawat-e-Ishq.
Ratings-**1/2
Stars- Aditya Roy Kapur, Parineeti Chopra, Anupam Kher
Director- Habib Faisal
Music director- Sajid-Wajid
So, has he got all the ingredients right? Let us find it out. Chef Habib has exciting star cast, tempting location and delicious songs as main dishes on the table. He begins by serving us the starters in form of Hyderabadi Gulrez (Parineeti Chopra), a disillusioned lady fed up with the dowry-hungry families presented by her dad (Anupam Kher).
Thereafter, we come across Lucknowi Tariq aka 'Big Boss Hyderi Kebab' (Aditya Roy Kapur) who is as delicious as Lucknow's Tunday kebabs.
Moving over the starters, the main course now we are served is the cute love story mostly set in the city of Nawabs. Gulrez-Tariq's rib-tickling chemistry with traditional recipes of love work as a perfect main course after a mood set by the starters. The duo's exploring the colours of the city and romancing alongside on the streets is as sweet as 'jalebi'.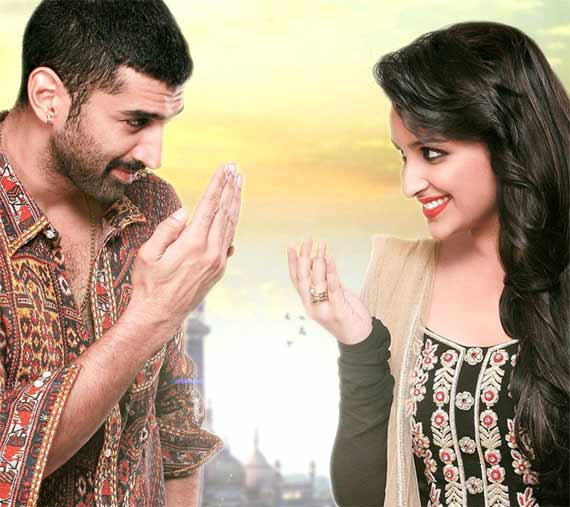 However, Habib's screenplay remains a bit fragile. Like a semi-raw chicken takes time to be chewed, the extended narration in the mid tests our patience but we try digesting them.
One of the most serious issues like dowry is given a perfect base, but its end treatment fails to entice us. I praise director for addressing Anti-Dowry Act Section 498A's uses and misuses but censure him for not carrying it out suitably till the end.
Dowry system's treatment and execution could have been dealt with more ease and without any hurry. A bit of confusion among the characters appears like a sour dessert in the end. Introduction of stereotype twists and characters lower down the mood for the entire organized feasta.
Parineeti's bashing up the baddies while Aditya's easily forgiving and forgetting her love after being betrayed are non-digestible items. But still, whatever Habib has in his junket is surely to be tried once.
He may have missed out on appropriate amount of spices or may have just scalded couple of the recipes but he manages to keep us engaged in his carnival 'Daawat-e-Ishq'.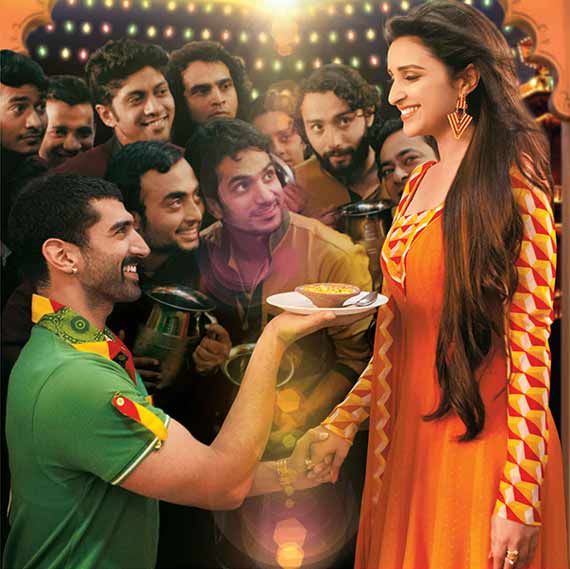 Garnish over them is none other than Aditya and Parineeti's impressive performance. Though, we sometimes couldn't digest Adi's made-up Lucknawi dialect but he charms us with his witty one-liner. He arrives on screen just half an hour before the interval but impresses with his act and delicious kebabs.
Parineeti Chopra undoubtedly is in love with Lucknow as this is her second flick after 'Ishaqzaade' shot there. She nails it with her charming appearance. Chopra's relationship with her onscreen father is humorous and sweet while her chemistry with Adi is cute.
Anupam Kher as a worried father is great. He carries the nervousness with ease, which is also amusing at the same time.
Sajid-Wajid's music songs are here like a glass of wine or any other drink and that suits your taste. Our favourite is the title track and Meri Mannat Tu.
I'll go with two and a half stars for 'Daawat-e-Ishq'.