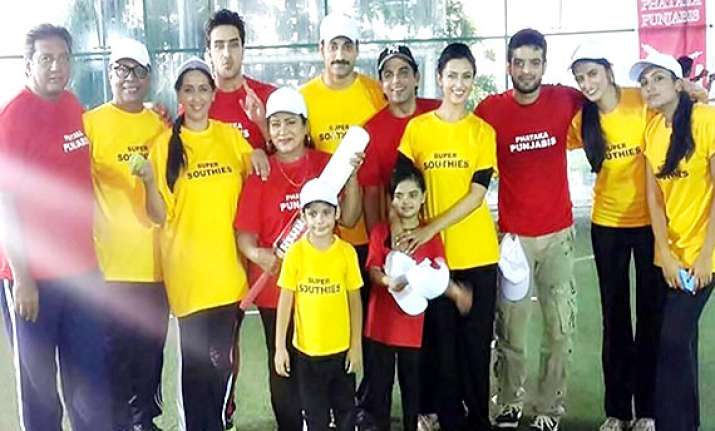 New Delhi: The forthcoming episodes of "Yeh Hai Mohabbatein" will see an entertaining match between the Bhallas and Iyers.
The cast and crew of the popular show leaves no stones to make the serial a unique and entertaining one. The serial has always shown a perfect amalgamation of two different cultures.
 From wedding to different ceremonies, 'Yeh Hai Mohabbatein' has always shown the concept of neighbour interactions. This time the cricket match is making it even more fun to watch.
 The excited team of serial tweeted pics on Twitter and also posted quite a few on Facebook. The Bhallas aka 'Team Phataka Punjabis' are giving tough competition to the Iyers aka 'Team Super Southies' in the show.
 We are sure the cricket match will give Raman and Ishita ample time to romance and get closer to each other.
Just after a holiday in resort for this cricket match, the makers are not leaving a single opportunity to gain TRPs.
Ishita and Raman will be playing opposite each other, which will make the match even more exciting for the viewers to watch.
'Yeh a Mohbbatein' shows relationship between a husband and wife when the protagonists Punjabi guy Raman and Tamilian girl Ishita tie the knot for the sake of the former's daughter Ruhi.
With its soaring popularity, the show is gaining much high TRP. In past episodes you saw, how Bhalla family comes to know that Simmi is in touch with her husband Parmeet and often meets him.
In the past Parmeet has tried to molest Ishita so Bhalla family threw him out of the house.
The show airs Mon-Sat at 11 pm on Star Plus.