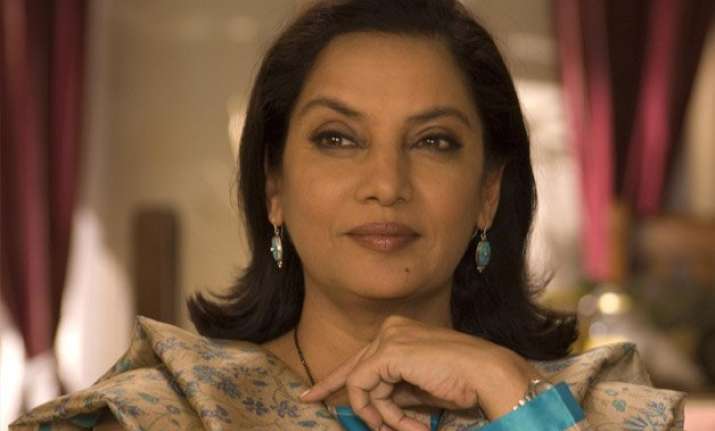 Mumbai: Film and theatre veteran Shabana Azmi does not understand the craze that goes behind the looks of celebrities on international red carpet, particularly at Cannes International Film Festival, as she feels that event is meant for serious cinema.
"What bothers me about red carpet particularly Cannes is that it's an extremely important festival where stunning films are shown and nothing of that ever comes in papers. It's always celebrities standing with one hand on waist, I don't know who decided that as an attractive position," Shabana told IANS on the sidelines of Lakme Fashion Week winter-festive 2015.
"Cannes for heavens sake is not a fashion event , it's for serious cinema. There is a limit of how much attention clothes can take," she added.
Recently, many Bollywood celebrities walked the red carpet of Cannes and grabbed the eyeballs of critics for their looks. While some opted for Indian designer outfits, majority of them were seen flaunting international brands.
When Shabana was asked about her views on why can't Bollywood celebrities opt for Indian outfit to make them popular globally, she said: "There should be no dos and don'ts as it's an individual expression."
"I do think that lot of our stars have great bodies and they look very nice in gowns. So I don't understand that just because you are an Indian, you are forced to wear Indian outfits," she added.
However, she says that blending Indian sensibility with modern silhouettes can work really well.
"I personally would always wear saris. You can take silhouette from everywhere but you look for your own craft and textile then that's a perfect blend," she said.
The "Arth" actress was the part of the film gala with her critically acclaimed film "Nishant", which released in the 1970s.