Follow us on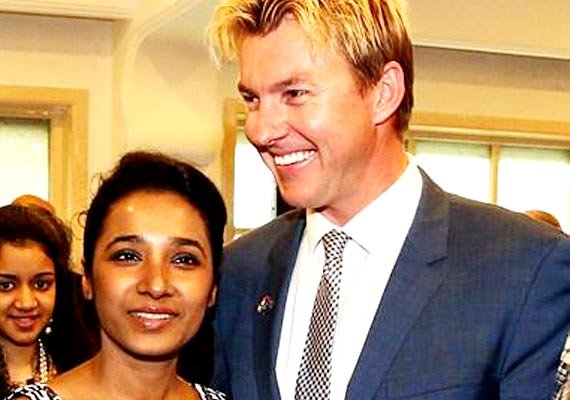 New Delhi: Former Australian cricketer Brett Lee has been getting acting offers for years, but it's only now that he has signed a film — an Indo-Australian production, as reported by a leading daily.
Brett Lee will star in his first lead role as an actor in "UnIndian", the first feature of a recently established Australia India Film Fund (AIFF). He will share screen space with Indian actress Tannishtha Chatterjee.
"I'm honoured to have been cast as a lead in the first AIFF film, privileged to be working with Anupam Sharma and humbled to be working with an actress of the calibre of Tannishtha Chatterjee," said Lee in a statement, who had earlier featured in a cameo in Hindi film "Victory".
Brett's friendship with Bollywood stars should also make that move easy. Since he has played for cricket teams owned by Preity Zinta and Shah Rukh Khan, he counts both actors among his friends. He says, 'Preity is obviously one of the biggest stars… And it was fantastic working with Shah Rukh; he is always so lively and upbeat, that it's great. They're two amazing actors.'
The story of "UnIndian" is about a divorcee and single mother, Meera (Tannishtha), who meets the charismatic Will (Lee). Love is the last thing on Meera's mind, but her marital status is the subject of much discussion within her family, and she is encouraged on a seemingly daily basis to marry "a nice Indian man".
Written by Thushy Saathi and to be directed by Anupam Sharma, "UnIndian" is being presented by Devendra Gupta and Yateender Gupta.
The film is set to go into production in October and is the first from the Australia India Film Fund, established in 2013 to invest in Australian films with Indian themes for a global audience.
Well, it is not the first time Brett has done any Bollywood project. Before this he has crooned a song with Asha Bhosle and feature in the video too.
We are sure many Indians will be whole heartedly waiting to see Brett in Indian movie!