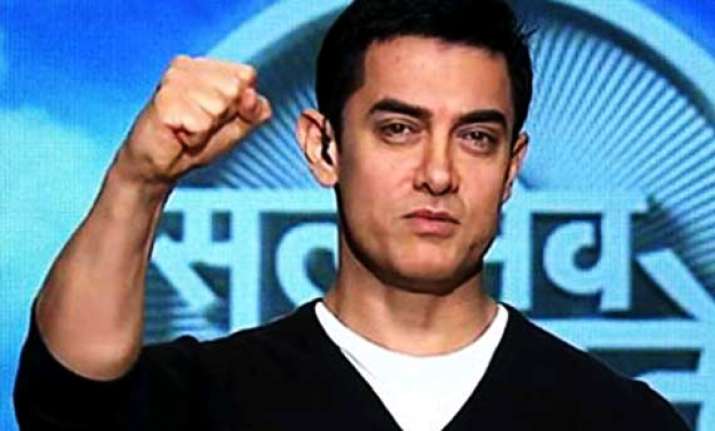 Mumbai: Bollywood star Aamir Khan is battling all odds to raise the social issue on television. It seems that this is not going down well with certain unsocial elements in the society. As they have started a campaign  against the actor and as well as his hit show Satyamev Jayate.                                                                                                                  
This has pushed Aamir Khan to register a complaint with the Mumbai police in the wake of a defamatory campaign against him on social networking website Facebook. The "malicious messages are wrong and baseless", he has said.
Aamir Saturday met Mumbai Police Commissioner Rakesh Maria and Joint commissioner (law and order) Sadanand Date. The officials have assured swift investigation and action. The Cyber Cell of the Crime Bureau will investigate the case, said an official statement.