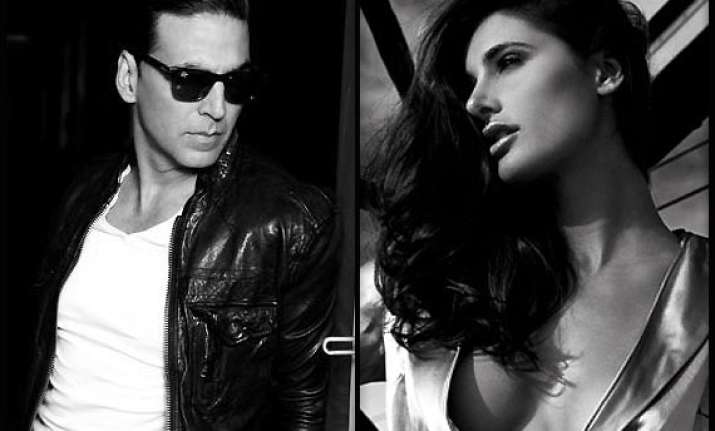 Bollywood superstar Akshay Kumar seems to be miffed with Sri Lankan beauty Nargis Fakhri. Reportedly Akshay is miffed with Nargis Fakhri due to her high headed attitude.
Nargis Fakhri even before her 'Rockstar' debut was signed off by Akshay's production house for 3-film deal. She was supposed to star opposite Akshay in Khiladi 786, the role which ultimately went out to Asin.
Akshay divulged reasons behind this saying; Her (Nargis) demands went soaring high post 'Rockstar' success.