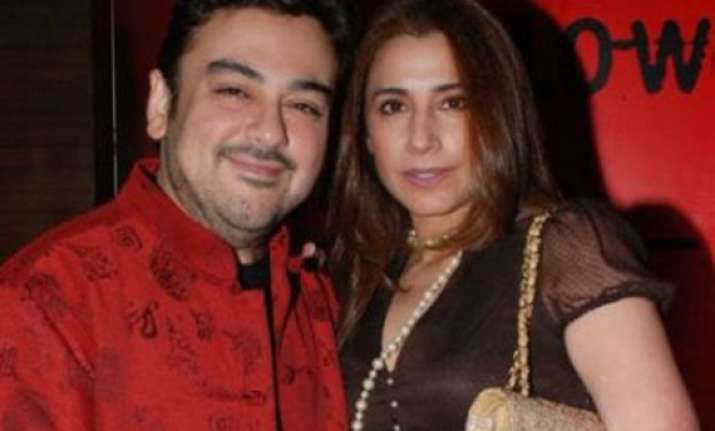 Mumbai, June 20 : The Bombay High court has finally granted divorce to Pakistani singer Adnan Sami and his estranged wife Sabah Galadhari.
On Tuesday, the high court granted them divorce under the Dissolution of Muslim Marriages Act, 1939, Times of India reported.
Justice Roshan Dalvi said, since both Adnan and Sabah, the heiress from the UAE, wanted a divorce, she was granting it.
Adnan had filed a petition challenging a Bandra family court order passed in February. The lower court had refused to accept Adnan's contention that a divorce certificate issued by Darul Qaza on Sabah's application last year, meant their marriage had ceased to exist, and so, a petition for divorce filed by her in 2009 was redundant.
Sabah's lawyer had told the family court that the divorce certificate was "not relevant" in the wage of Muslim Marriage Act. Under section 2(viii) of the Act, a Muslim woman is given the right to seek divorce in a civil court.  
The family court had held that the couple continued to remain married as Darul Qaza's certificate was contrary to the codified law on Muslim marriages.
Adnan later challenged the order in the High Court.
After Tuesday's high court order, Sabah's lawyer claimed that it was a double win for her as the High Court has held that all ancillary issues and proceedings initiation by Sabah against Adnan, including a compensation claim for Rs 5-crore, domestic violence pleas and property rights, will continue before the family court.
Adnan and Sabah were married in 2007, but two years later Sabah filed for divorce alleging cruelty against her by Adnan, who refuted the charges.
While Sabah is now free to remarry, Adnan has already married again in 2011.