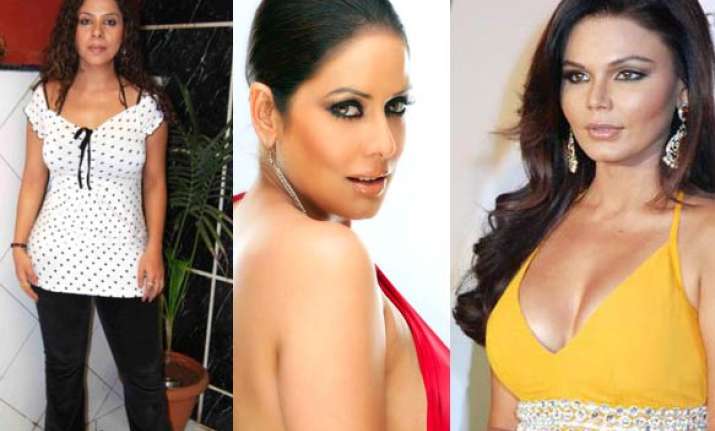 Mumbai, Jun 4 : Bollywood's item-girl brigade is unforgiving about the fact that Swami Ramdev once called them 'characterless', reports HT. 

Says Sambhavna Seth: 'I had predicted long back that Ramdev will enter politics to get into the limelight. I can't forget the mean things he said about our profession, just to be in the news. He must take his word back'.

Says Celina Jaitley who had locked horns with Ramdev once when he described homosexuality as a disease: 'Mr Ramdev will do anything for publicity, is all that I can say.'

Actor Poonam Jhawer who had flown down to Delhi to lend her support to Anna Hazare during his fast on Lok Pal Bill, says, she will never do it for Ramdev. 'Unhe yoga hi sikhana chahiye. He has built an empire and has so much money, why doesn't he give it to the poor? I supported Anna Hazare because he started this. He is the original.'

Item girl Rakhi Sawant, whose TV reality show Rakhi ka Insaaf had drawn criticism from Ramdev, says: "Woh apne bhakton ka najayaz fayda utha rahe hain, unhe bhi anshan par baitha kar. Khud akeley karke dikhayen. Laws can't be changed through hunger strikes. Karna hai to cancer aur AIDS ka ilaaz nikalen."