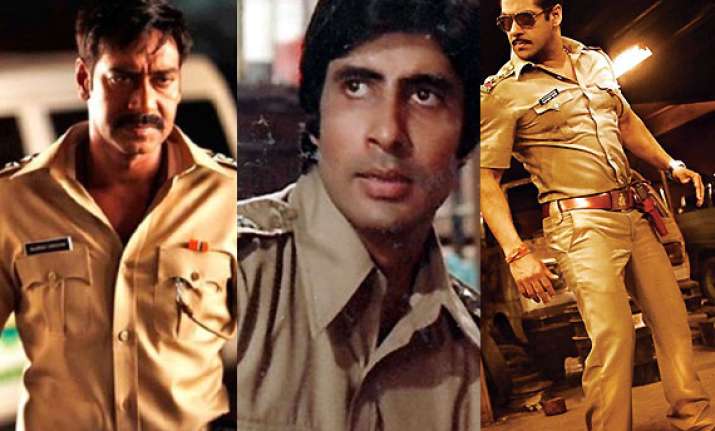 No matter if their character just lives up only on-screen, but their altering images to real Indian policemen have compelled us to fall in love with them each time they dress up as sturdy policeman.
Their well sculpted frame, those fearful eyes, a thin moustache and that quirky romantic smile each time they turn to face camera. Their muscles not only terrorize goons and villains but leave their female fans drooling over their depiction.
Be it angry young man, Amitabh Bachchan from 'Zanjeer', or Robinhood pandey
Salman Khan
from 'Dabangg', these men have catapulted the concept of police in the minds of Indian police officers.
As women we must admit, that at some point of time we prayed to god asking to bless us with a partner with a striking image of on-screen policemen played by Ajay Devgn, Salman Khan,
Aamir Khan
, Amitabh Bachchan, Suniel Shetty, and Jackie Shroff.
Here's a dekko at some most eye-catching personalities of Indian policemen on-screen...