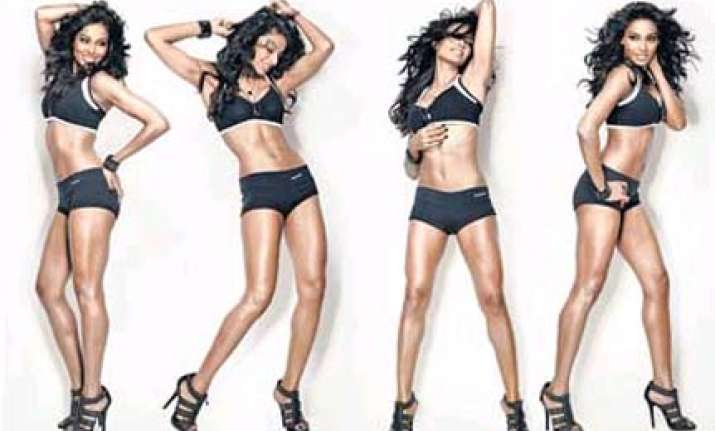 Bollywood hottie Bipasha Basu is coming out with another of her fitness DVDs, and the actor is so sore from her workouts. She refuses to let anyone touch her after the workouts, reports Mid Day.
While Lara Dutta has been surreptitiously working on her fitness DVD (which she recently shot for) Bipasha Basu is already preparing for her second one.
Bipasha said, "The entire routine has left my body sore and painful.
If anybody tries to touch me right now I will scream 'Don't touch me!' I am working out more than six hours a day and that's not healthy. But I will be still be continuing it for the next 10 days."
She added, "I write out my routine for the video exercises in the afternoon, and post 4 pm I try out the exercises on my friends who are willing to learn.
We conduct the exercises at John's sea-facing terrace in Bandra. Though our sessions are supposed to go on for only two hours, they go on until 8.30 pm with discussions."
Bipasha says she is thrilled with the response she got from her first fitness CD The Fit And The Fabulous. "People have faith in me because they see my true passion. 
The brands I endorse are in sync with what I want to do in fitness like the one that has me saying 'take stairs instead of elevators'.
I met this owner of a Paris restaurant who told me he's walking steps after he saw my ad. My other brand says 'snack healthy'.
My clothes, BB love Yourself line, are a sell out and the second lot will be coming in September."