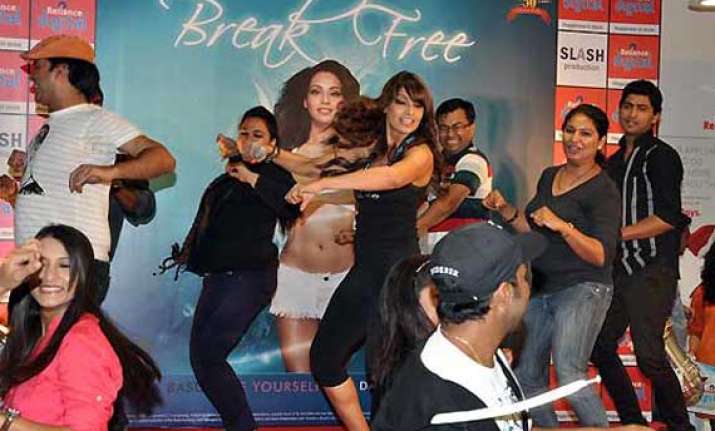 Mumbai, 6 Jan: The R City Mall in Ghatkopar, Mumbai went crazy when the Bengali beauty Bipasha Basu came up with her 2nd fitness DVD 'BREAK FREE' and gave some fitness tips alongwith some dance steps.
She says it is hard to choose a fitness icon from among Salman Khan, Akshay Kumar and Hrithik Roshan as each one of them has their own story to tell. Salman, however, can be credited for popularising a fit body.
"I think Salman Khan has brought fitness into our industry. He is just going to be iconic forever. He is the fitness icon," the 33-year-old said here Friday at the launch od her DVD.