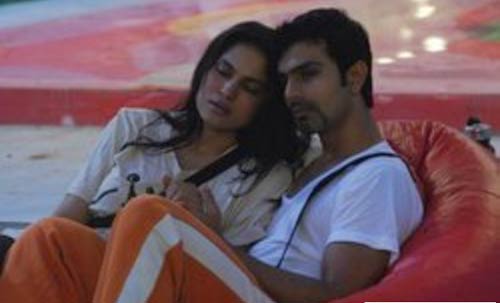 The entertainment channel showing Bigg Boss-4  has reportedly deleted a 10-second nude scene of  Pakistani actress Veena Malik, as she comes out of the washroom, sources said.
Reports said Veena  was coming out of the washroom after a bath with a towel round her figure. Suddenly, whether deliberate or not, the towel fell from her body and for a full 10-second Veena appeared nude.  
The scene was later deleted from the episode keeping in view the sensibility of family viewers and the censores breathing down the neck, sources said.  
Veena Malik has already done a number of smooching and hugging scenes with her co-contestant on Bigg Boss-4 raising the heckles of the moralist lobby.