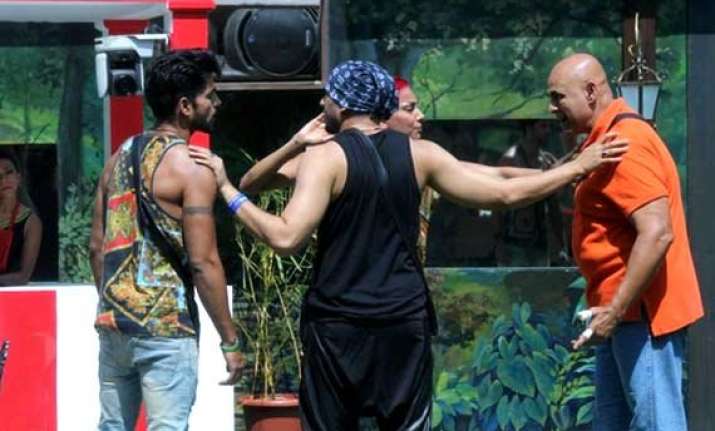 New Delhi: The 'BB Mithaiwala' task didn't seem too sweet and savoury after all, as it took its toll on the housemates on Day 31.
The morning started with Diandra complaining about Sonali to Ali. Diandra told Ali that Sonali doesn't do the work. Later Ali told Sonali but SOnali said she doesn't care.
However, there is an interesting turn of events in this coveted house. With tempers flaring and nerve-wrecking arguments blowing roof-tops, this could and might as well be marked as an important day in the history of the season.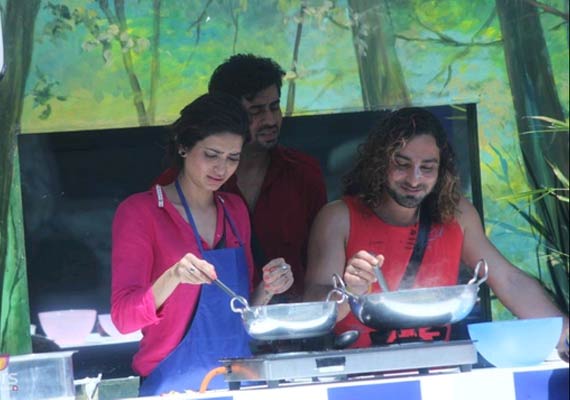 Puneet and Gautam had a huge arguement. Puneet thought Gautam was acting smart in playing the task. He pushed Gautam. Gautam was hurt and started crying but then he went on with the task.
The contestants have to cope with the challenging task of preparing delicacies associated with the festival and it's not an easy one with the housemates challenging each other in a battle of supremacy.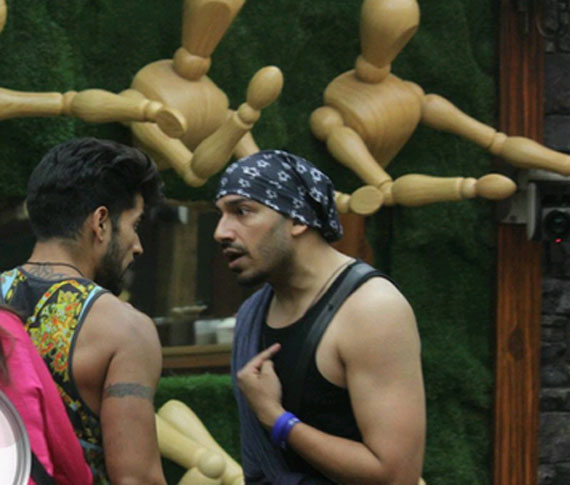 But with the stress of outdoing each other, there is pandemonium in the house with the decorum of the house going to an all-time low.
While some team-mates genuinely worked hard to win the task, other were seen fighting, scheming and plotting to make it as the next captain of the house.
Gautam and Ali got into a tiff leading to yet another show down in the house and this time a nastier one with abuses being hurled left, right and centre.
Another highlight was the fight between Ali and Gautam. Ali felt he was cornered as everyone started taking Gautam's side. Ali cried as he was hurt that Gautam abused him. He later spoke to Puneet and Aarya about it.
However, as the day came to an end, tempers soothed and Bigg Boss gave everyone in the house a reason to cheer up and celebrate. In an innovative way to launch the new fashion line from Snapdeal, Bigg Boss gave the housemates a chance to go on a shopping spree for this exclusive designer collection online.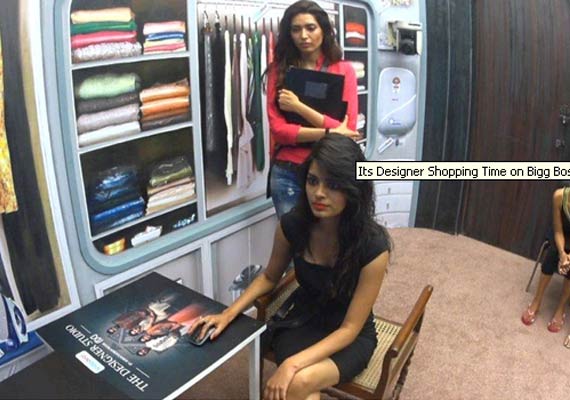 Bigg Boss divided them in groups of men and women and gave them exactly 20 minutes in total to shop for some designer outfits online.
There were four exclusive designers – Varun Bahl, Ashish and Soni, Abhishek Gupta, and Samant Chauhan for men and two exclusive designers – Varun Bahl and Malini Ramani for women whose work were displayed on the plasma screen put up in the house. 
Being exclusive designer wear, no housemates were allowed to select similar outfits at any given point. Everyone's joy knew no bounds and they left their animosity behind to unitedly help each other select their outfits.
All's well that ends well! After literally bringing the house down earlier in the day, the contestants made peace with each other, let bygones be bygones and went to bed happy with the thought of bringing in Diwali in a fun way.
All of them were seen chattering away to glory and eagerly anticipating their snazzy designer Diwali outfits from Snapdeal.  
In the coming episode you will see the dhamakedar diwali celebration and consequences of fight between Ali and Gautam.