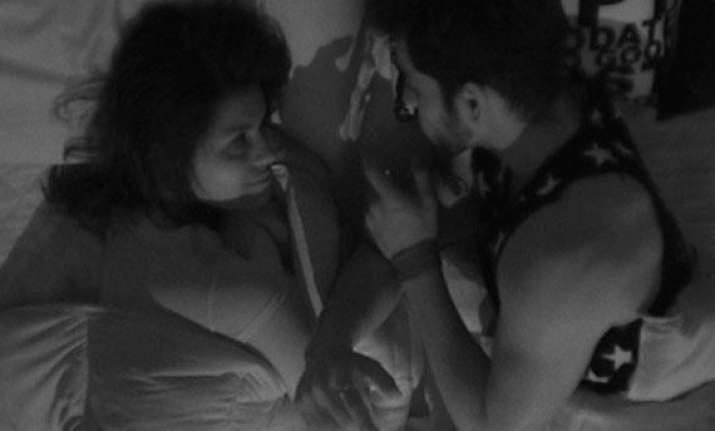 New Delhi: While relationships and equations are ever changing in the Bigg Boss house, this new day instilled new faith in the minds of the contestants.
 The contestants had a lot on their plate to think about after their conversations with the panelists, which have given them perspective about what is being said outside about their behavior and conduct.
Captain Ali continues to dominate the house while the contestants who were against him have now taken up a full-blown rebellion.
Every other member was prepared to counter attack Ali's over obsessive captaincy. Puneet, Praneet and Karishma were discussing about Ali and his captainship.
They were thinking of the duty, which should be given to Ali when he is off the captainship. The three of them decided that he should be asked to clean the bathroom and the garden and his punishment would be not to sing.
Gautam goes and touches Diandra's make up kit. Diandra is offended and she warns Gautam to take permission before doing anything like this.
Later Gautam goes and tells Upen that Diandra doesn't have manners to talk to anyone.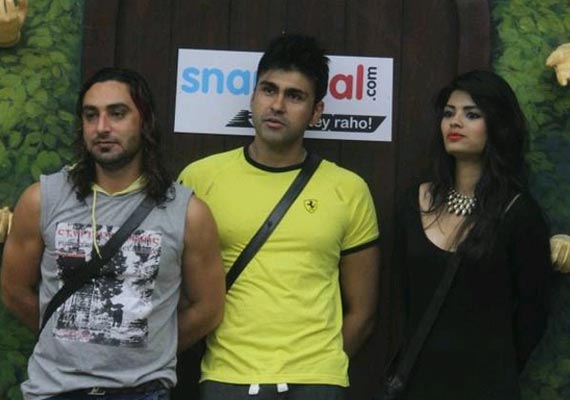 Ali punishes Aarya, Praneet and Sonali for not doing the work assigned to them properly.
In the afternoon, Bigg Boss announces nominations for the coming week's evictions. This week, the contestants faced an open nominations process, which was due to take place in the garden area.
Every contestant had been given the responsibility to nominate two contestants by putting a plate of foam on their faces.
Sonali tells Bigg Boss that she doesn't want to put anything on anyone's face and that she will only take the name.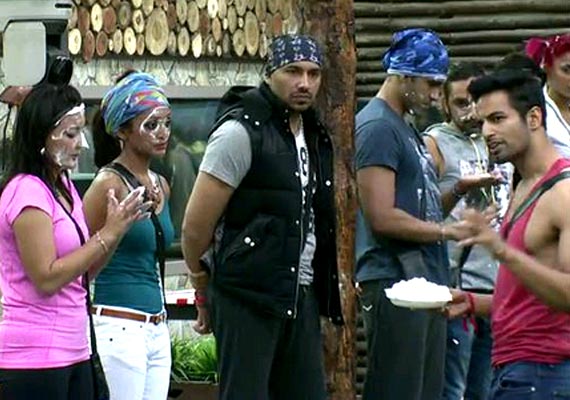 The nominations take an unexpected turn as the contestants focus on the thoughts that have been brewing on their minds for some time and choose contestants who have been labelled as the strong and balanced minds in the house. Diandra, Pritam, Sushant were already nominated.
The four others being Minissha Lamba, Gautam Gulati, Sonali Raut and Soni Singh. While Minissha and Sonali received 5 votes each, Gautam and Soni got 4 votes.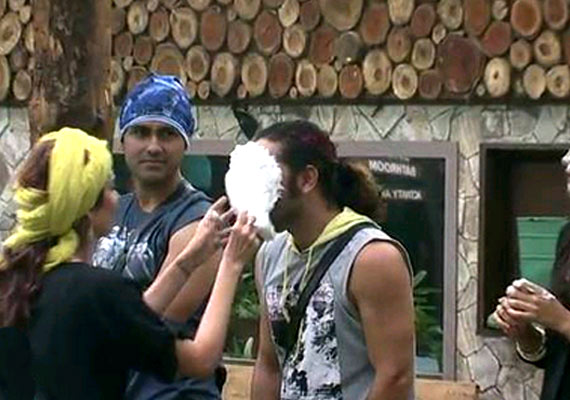 After the 'vaar' of open nominations, Bigg Boss introduced a brand-new task in the evening with the aim of bringing about some calm.
The task at hand was for Pritam, an ace RJ, to host a special show called "Mudda Pritam Pyaare Ka" where he takes up the mantle of entertaining the housemates. Pritam will be seen solving some problems of the harassed housemates, while doing what he does best.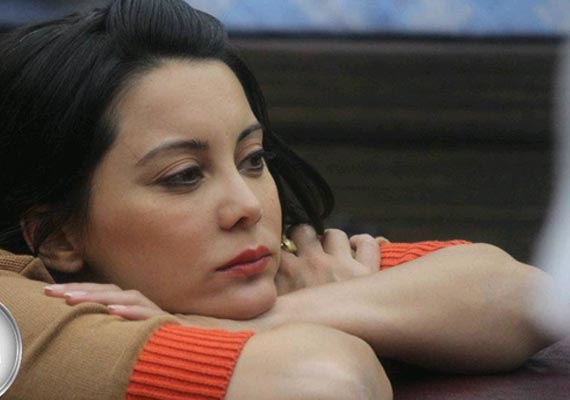 Later, Minissha is upset on Puneet for saying whatever he said during the nomination about her and Aarya.
Ali tries and makes her understand and calms her down. On the other hand Puneet is seen talking to other housemates about how Minissha and Aarya are doing everything for their publicity.
It seems that it is Sonali's relationship with Gautam that is now flourishing as their quiet and intimate conversations can be witnessed in the house! Love definitely seems to be in the air!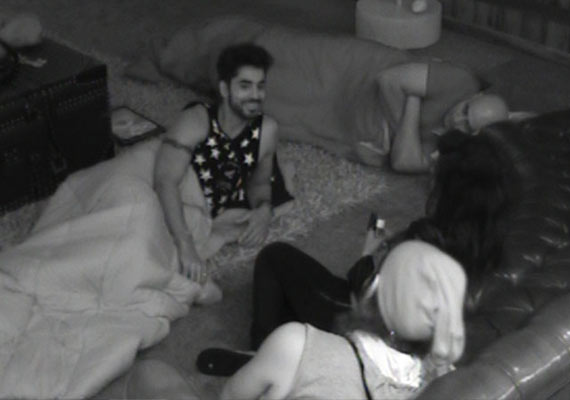 In today's episode, Sushant will be seen confronting Sonali as to why she is not going ahead with Gautam when he really likes her.
Sonali, however, feels Gautam is a little shy and he is not willing to talk openly about their chemistry. She further would elaborate that she does not understand how to approach him about her feelings.
Tonight's episode of Bigg Boss Season 8 promises to showcase a varied combination of emotions.
What happens next will surely pique your interest and raise intrigue about who is really a friend and who is actually a foe!