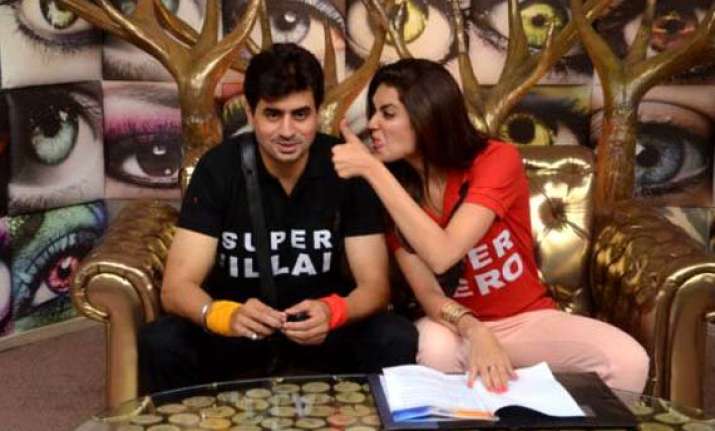 New Delhi: The day after the nomination is always an emotional one. As the morning dawned, Bigg Boss house had become more subdued after all that unfolded on the previous day.
However, taking it in their stride, the contestants soon resumed their day thanks to the new task that was introduced.
Sonali expressing her wish to eat breakfast. Puneet turns down her request saying that she should wait for others to begin eating and she should put in more efforts to do the household tasks.
Sonali gets upset with Puneet's reply and she tells Arya how misjudged she was by Puneet when she has been putting her share of time in daily chores.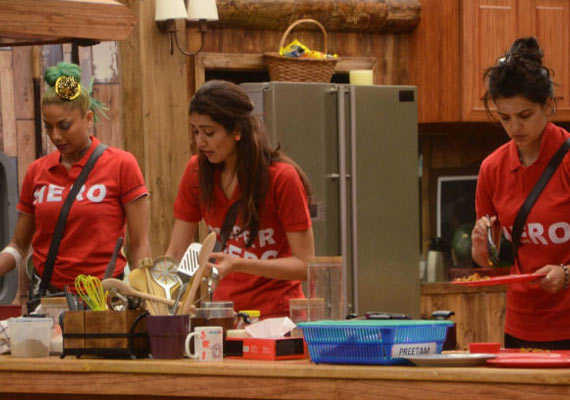 After breakfast, Bigg Boss got all the contestants to the living room to announce the luxury task for the week, Superheroes vs. Supervillains. Karishma and Pritam were appointed as the two team leaders but were not assigned any team!
The two team leads were asked to sway the loyalties of the contestants and urge them to join their teams.
Soon, the contestants were seen sporting either a red t-shirt supporting the Superheroes or a black t-shirt supporting the Supervillains.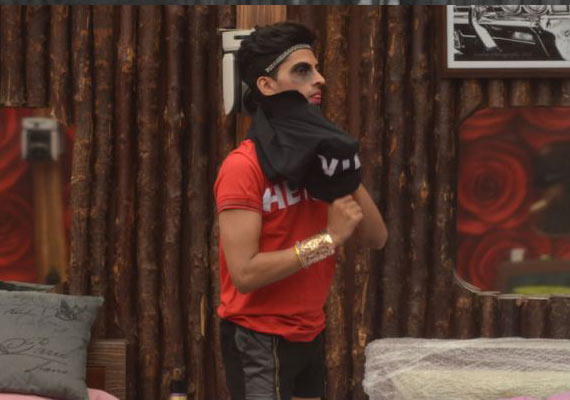 The contestants are soon seen sporting either of the team colours – red or black. However, many contestants wore black tee shirts, so as to avoid being pulled in for the strenuous household tasks.
The task took an interesting turn when Villains started harassing all the Heroes in the house. From loitering around the house to throwing unwanted tantrums, the villains did it all. Insanity creeped up around the house as all the contestants employed different tactics to make more people join their team.
Karishma and her team mates go about giving free services to all to lure them to join the hero team. Karishma tries being nice to all and Sonali takes advantage of this situation, perhaps, to settle old scores (remember the wedding task?).
Sonali takes a sip from the cup of water offered to her by Karishma and throws the rest of the soiled water on Karishma's face. Karishma takes that from Sonali coolly and leaves.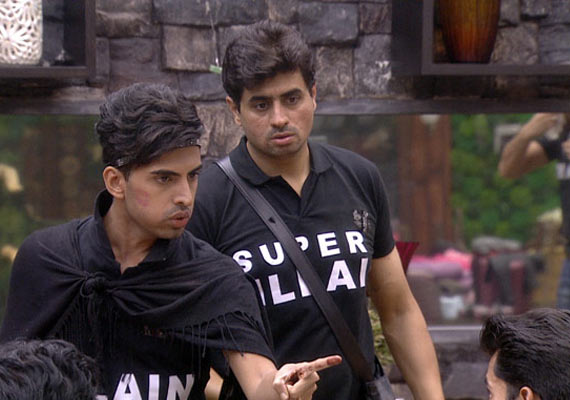 During lunch hour, Sushant and Gautam get into a serious fight while discussing the team's strategy on getting the opposition members join them.
Sushant tells Gautam that he does not have any right to joke with him 'coz he still has not opened to him.
Overreacting as usual, Gautam asks Sushant to back-off and while using abusive language, says that he does not care what others might think of him. Gautam also yelled at Sushant and asked him to stay away. Sushant gets upset upon hearing this and decides to switch teams.
As life gets back to normal, Gautam joins the Superheroes team but quickly shifts back to the Supervillains team. Praneet points out if it were not for Gautam, they would have more team members supporting them.
Hearing this, Gautam reacts to Praneet's statement and says that he's not the only one to make the shift so he must not be singled out. Taking this topic to another level, Gautam, angrily, removes his Black T-shirt and throws it away saying that, he is no longer a part of any team and will remain neutral.
Praneet then asks Gautam to stop overreacting and acting unnecessarily. Gautam retaliates saying that if he wants to act, he will so whenever he feels like it and nobody can stop him.
At 4.30 pm, Minissha sits down with Karishma and cousels her to make peace with the people who she has hurt in the past weeks and then convince them to join her team. Karishma agrees with Minissha and goes to speak to Praneet first.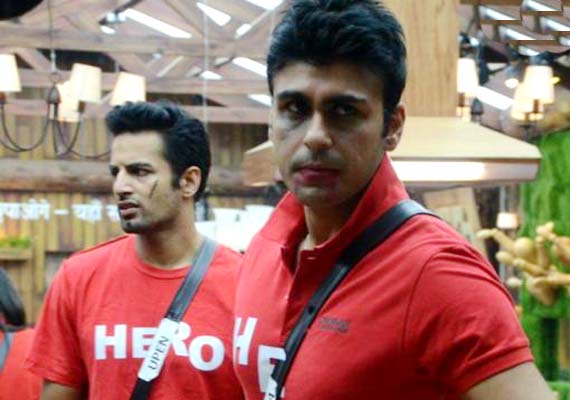 She offers him a beverage and asks him to let bygones be bygones. Praneet and Puneet tell her that they harbor no ill will and in fact they unanimously think that she is the most hardworking inmate.
Karishma breaks down into tears and tells them that her agenda to speak them is not to get them to join her team.
However, Puneet goes ahead and joins the Heroes team by changing into a red shirt. Gautam gets upset to see Puneet switch sides and tells him not to give any advice to him.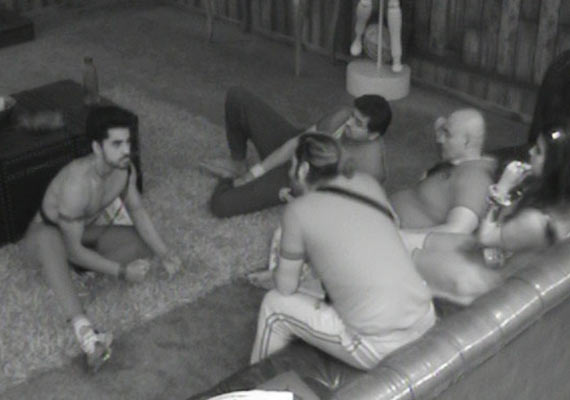 Later, Puneet tells Pritam, Praneet and Gautam about Minissha's dual nature. He points out how Minissha decided to switch sides and became pally with Karishma & gang after winning the 'Babbar Vs Lamba' task fearing a vote out from Karishma, Upen, Deepshika, Arya, Soni and other few members.
Late at night, Praneet explains Gautam how his few actions during the task took them away from victory.
Gautam gets defensive emotional and reactive and gives way to anger. However, he calms down later and apologises for his mistake.
In the coming episode you will see Daindra and Sonali hurting each other physically during a task.