Follow us on New Delhi: Bigg Boss 8 contestant Sonali Raut had a wardrobe malfunction during one of the tasks in the Bigg Boss house. The picture soon went viral on social media.
The 'oops moment' occurred when Bipasha Basu and Karan Singh Grover appeared on BB8 to promote their film 'Alone'.
Bigg Boss contestants were participating in a 'Bigg Boss Got Talent' task at that time. Oblivion to Sonali, her pants slid down, while she was sitting, making the cleavage of derriere visible.
This got captured by the cameras and in no time went viral. The house inmates are still unaware of the incident.
However, what was circulating on social circles didn't appeal much to recently evicted Diandra Soares and she retorted on one of the tweets, "Have alllll of u lost it?! Wotz wt these sonali pics u r posting all over twitter of her from today's epi. Pls hv some respect. Stop it now". (sic)
After the incident, Sonali's hot pictures of one of her earlier photoshoots also went viral.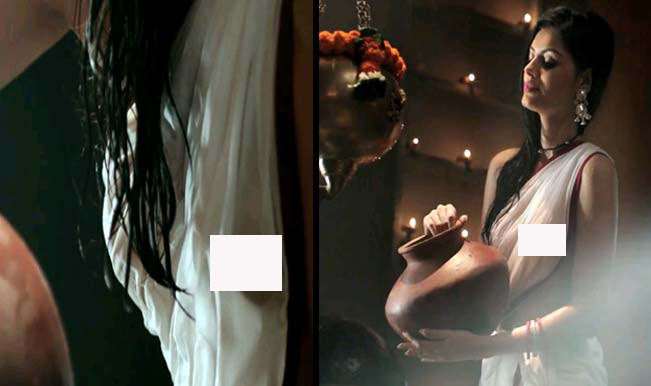 In those pictures, she was seen imitating the famous hot pose of Mandakini in 'Ram Teri Ganga Maili.' This did not get much hype as it was a part of her debut film 'Xpose'.
Sonali is one of the most unpredictable contestants of Bigg Boss house and has a careless attitude too. Now, this is difficult to comment whether the incident was really an unpredictable move by the lady or simply an outcome of her carelessness.
If show-makers would have really been cautious then they could have edited the shots before airing them but this did not happen. Shamelessly, the incident became a TRP gimmick for a show, which was last year declared to be a family show.