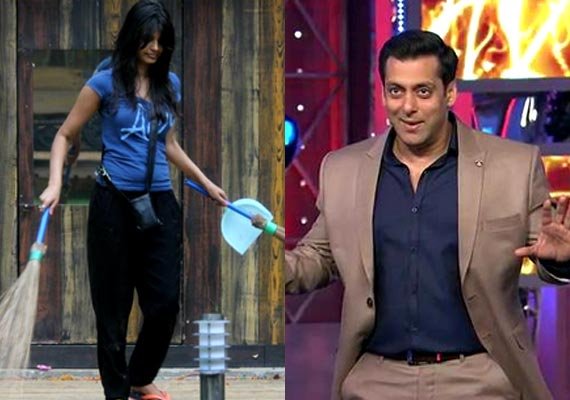 New Delhi: Salman Khan commenced the week 5 weekend ka Vaar in his ever-so-charming avatar.
 
The popular host began his 'vaar-full' episode with the song 'Dupatta Tera Naun Rang Da'.
The actor began spilling his skills of a perfect host by confronting Sonali that everybody and especially Ali finds her lazy. To inspire Sonali to do more work, Salman played a clip and showed the housemates his contribution towards the noble cause of 'Swachh Bharat Abhiyan'.
Thereafter, Pritam was asked to mimic and he did a perfect impersonation of Puneet, Gautam and Diandra. Post this, Salman declared him safe!
Ali complained to Salman about Sonali's laziness towards work. When Salman questioned Sonali about the same, she clearly stated that she always does her bits of work by performing what she is asked to.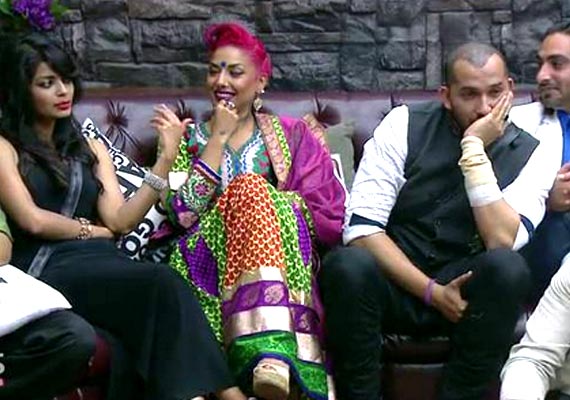 Our very own lovable Salman even asked everyone to pick up their hand if they think Sonali works in the house and for that rare amusement, only Gautam raised his hand and then stopped midway. This earned him a playful tease by Salman relating to his ongoing romance with Sonali. Oh Gautam!
When Sonali refused to accept that she is 'kaamchor', Salman gave her amusing instructions to clean the floor making the entire mood all the more funny!
But in this entire jest, Sonali didn't leave the opportunity to ask Salman for a chance to work with him in films. Clever haan!
Meanwhile, Salman Khan apologised to Minissha Lamba over her last conversation with Arya Babbar before entering to the BB house (Out-of-context for us!).
Coming on to the captaincy, the handsome host asked Karishma on why she votes Sushant over Diandra. And Karishma's vague revert only forced Salman to question Sushant's leadership qualities.  
Even after trying to hard to justify her point that she wanted to make Sushant a bit more responsible by voting for him, Karishma's words just couldn't justify her stance.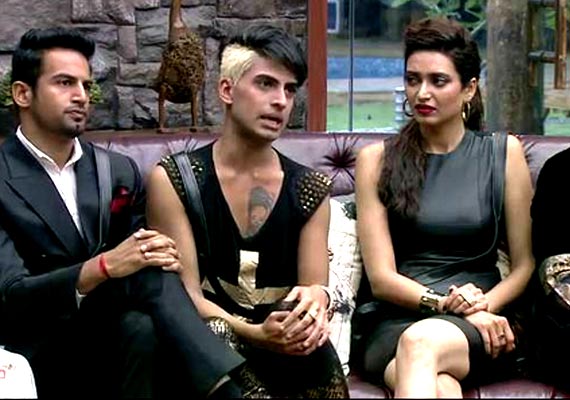 Sushant felt bad that his leadership skills were questioned over the issue of being physically strong in a task and he ended up bursting in tears while explaining himself.
Even Diandra clarified her opinion and presented her personality of calling a spade a spade as one of the reasons behind rest of the inmates didn't want her captaincy.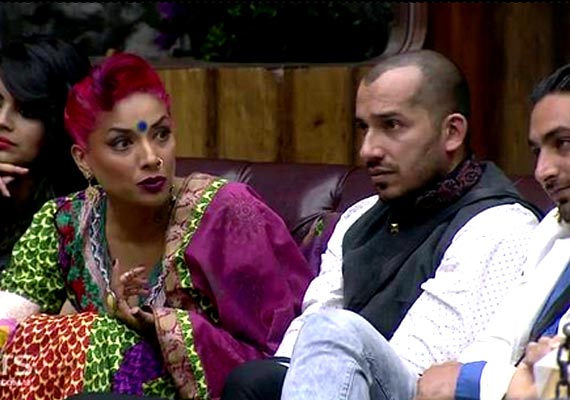 She even alleged that earlier the inmates stated the reason of her being snappy at times and now changing their words in front of Salman and giving the reason of her being a good cook.
She went on to say that if such is the case and her cooking skills are so much being liked by everyone, then she should not even get nominated for eliminated. Bang on Diandra!
Salman spoke to Diandra on a one-on-one basis in the confession room and explained to her that after 5 weeks in the game it's everyone to his/her own game and she needs to play for herself and not get upset over anything. Hopefully, Diandra will take his advice and play the game on her own!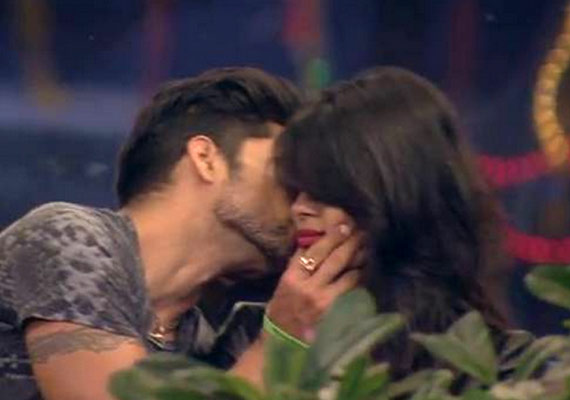 Salman also gave an interesting sneak peek to Gautam and Sonali's budding romance and OMG what's happening between the two!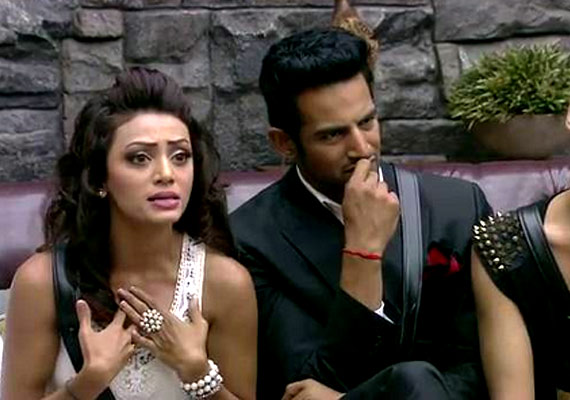 Snapdeal customer of the week questioned Soni and Upen's brother-sister relationship to which both the housemates felt offended.
Soni defended by saying that she treats Upen like she treats her elder brother at home and Upen too compared Soni to his step-sister.
He ended the matter by telling the customer that he feels sad to know that his connection with Soni is being misjudged in a cheap manner.
Before signing-off, Salman saved Gautam and Sushant from leaving and now Sonali, Soni, Minissha and Diandra lie in danger.
Who do you think will get evicted today?