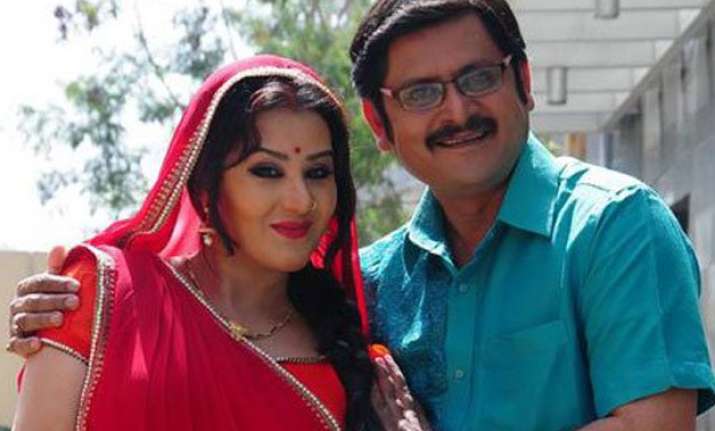 New Delhi: Shilpa Shinde aka Angoori ji of &TV comedy series 'Bhabhiji Ghar Par Hai' is quite tensed these days.
However, the tension is more for her onscreen avatar.  
Reportedly, Agoori in 'Bhabhiji Ghar Par Hai' is quite keen in learning driving. She secretly takes out the car keys while her husband Tiwari is fast asleep.
However, she lands into a big trouble when she meets with an accident leaving the car damaged.  
In order safe herself from Tiwari's scolding, she parks the car back and keeps the keys back to its place pretending as if nothing happened.
On the other hand, Vibhuti is making plans to impress Angoori during her Navratri preparations.
But what will happen when Tiwari will get to know about his damaged car?
Will the Navratri celebrations reveal the truth about Angoori's accident and breaking down of the new car?
Keep watching this space to know what happens next!