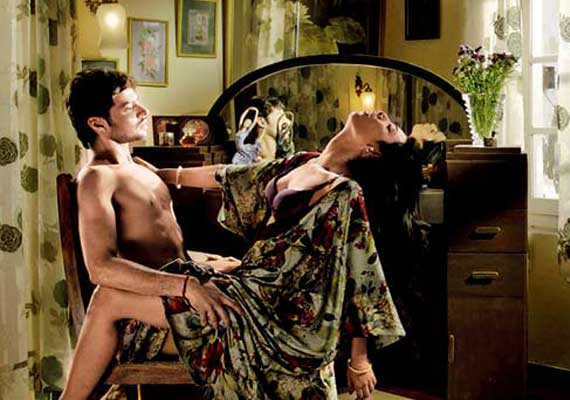 Mumbai, July 23: Shilpa Shukla and Shadab Kamal, lead actors of director Ajay Bahl's first feature film "B.A Pass", reiterate that they were in their comfort zone while shooting sex scenes in the film about male prostitution.
Shilpa, however, feels that getting into the skin of the character and delivering dialogues were comparatively more difficult for her.
"I think everybody will assume that shooting sex scenes must have been difficult, but I am an artist and if I you will ask me, I would say that I faced difficulty in delivering my dialogues," said "Chak De! India" fame actress at a press conference here Monday.
For Shadab, who has been a theatre artist, it was nothing new and he says he was within his comfort zone.
"I think it was within my comfort zone. I don't see them as something that I learnt during the film. As an actor from theatre, this is something I learnt while acting on stage. You are given different kind of scenarios and scripts and you learn and grow as an actor," said debutant Shadab here.
"You realise this is life, we are just trying to replicate real life," he added.
The film, which has already travelled to several film festivals, is set for an Aug 2 release.