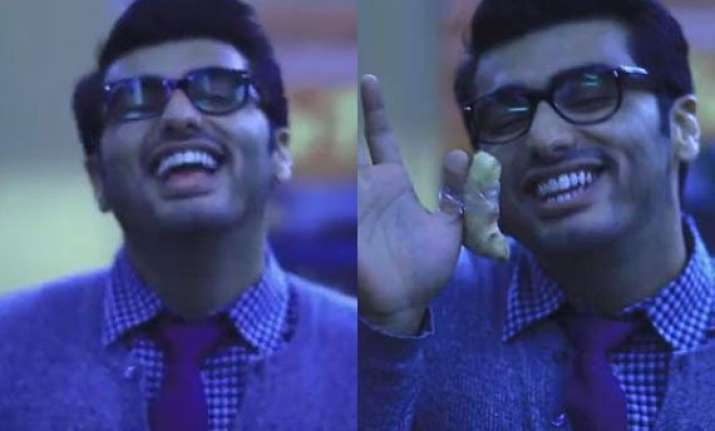 New Delhi: As #BangBang is roaring high with its success on box office, the #BangBang dare is becoming even more interesting.
The latest B-town celeb to join the league of those who have accepted and fulfilled the challenge is none other than young heartthrob Arjun Kapoor.
Hrithik Roshan from his twitter handle has been pulling and controlling the chords, till know he has challenged actors Shah Rukh Khan, Sonam Kapoor, Priyanka Chopra, Ranveer Singh, Uday Chopra, Nargis Fakhri, Farhan Akhtar and many more.
Hrithik had dared Arjun Kapoor earlier in the week saying, "2days #bangbangdare goes 2 1 of d most natural talent we hv!Dats u @arjunk26 use 54321 in ANY iconic style frm cinema!tough 1! DO U ACCEPT?"
Actors Arjun Kapoor and Salman Khan were the latest celebrities to be challenged by Hrithik. While Salman is yet to complete his dare, Arjun Kapoor has successfully completed his challenge and posted a video of the same.
Arjun showed his dare today by tweeting, "So here it is...http://bit.ly/ArjunBangBangDare … @iHrithik with ur blessings...better late than never...".
Watch video here...
Arjun decided to revisit Hrithik Roshan's 'Koi Mil Gaya' days and recreated the '54321' sequence in a different way.
He even included a masked 'Jadoo' in his video. We wonder which one of Arjun's sporting friends agreed to be a part of his funny little skit.
Even Hrithik Roshan appreciated Arjun for fulfilling the dare so sportingly.
The video posted by Arjun Kapoor has received mixed reactions. While some think it is funny, there are a few who even think it is offensive. Well, let's leave it to Hrithik to decide!
Well, Arjun has successfully completed his dare, we are waiting for Salman Khan to accept the challenge!