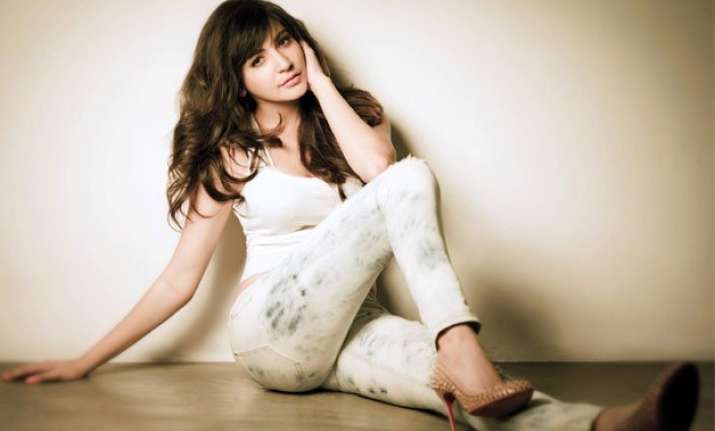 New Delhi: Bollywood superstar Salman Khan's forthcoming movie 'Sultan' has been the talk of the town ever since it was announced.
The actor will be seen playing the role of wrestler in the movie and is putting up in some extra efforts to get that macho and bulky look.
But what was creating a buzz about 'Sultan' was the lead actress of the movie.
There were a lot of speculations about who will be the leady of Salman this time. From Priyanka Chopra to Deepika Padukone and Parineeti Chopra to Kangana Ranaut, several names were doing the rounds.
However, Aditya Chopra has finally roped in actress Anushka Sharma to play the lead heroine.
The diva is walking on the air after bagging the much anticipated movie of 2016 opposite Salman Khan.
And now Anushka has finally opened up on working with Salman Khan saying that there is no one like him and that she is thrilled to work with the superstar.
"Firstly I am thrilled to be working with Salman Khan. There is nobody like him because of his persona. The film and my role is something that I am really really excited about. All in all, it is something waiting to get my teeth into", Anushka reportedly stated to a leading daily.
When quizzed if 'Sultan' was a two heroine project, the 'PK' actress cleared the air saying, "No, it's just me".
After signing 'Sultan', Anushka turns out to be one of the few actresses in the B-town who have acted with all three Khans.
To this Anushka proudly said, "It is something that I will always be very proud of at the end of my life something that I can always look back and be happy about that I have worked with all three Khans. With the kind of experience that they have for anybody who works with them, it will be a life changing event. With SRK and Aamir, I felt have learnt a lot more. I feel really humbled".
'Sultan' is expected to hit the theatres on Eid 2016.