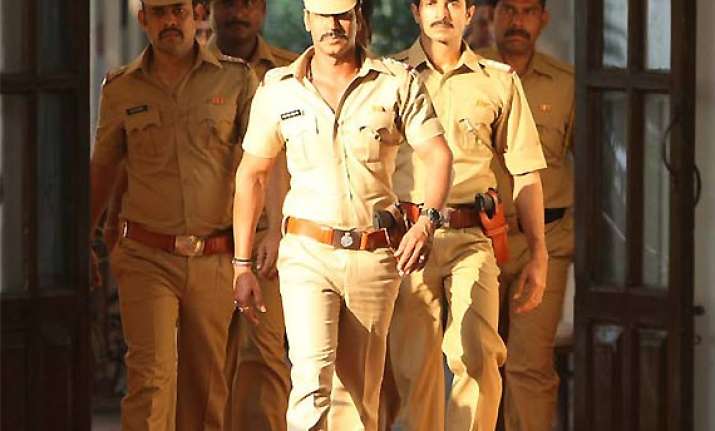 Mumbai, The makers of Ajay Devgn-starrer 'Singham' have come up with a video which shows police personnel acknowledging positive change in public perception about them due to the 2011 action film.
Devgn is all set to reprise the role of Bajirao Singham in Rohit Shetty's second installment of 'Singham'. The first one received immense appreciation and box office success and led Shetty and his team to make a sequel to the film.
Apparently, post 'Singham' the people's perception about personnel in police uniform changed to quite an extent. To take note of this positive change the makers of the film have come up with a two minute video where real policemen/ women have shared their thoughts on how the film gave them a new recognition.
'Singham' is the story of an honest police officer (Devgn) taking on a corrupt businessman-turned-politician.
In the video, G M Mudiraj, an Assistant Police Inspector, credits 'Singham' for effecting positive makeover of police image. "With what was shown in the film, the thinking of people have changed."
Sandeep L Shinde, a Sub-Inspector, says his five-year-old daughter proudly tells everyone her father is a 'Singham'. S B Shelar, a Constable, says police force's contributions are acknowledged by people.
According to the makers, the video is an ode to all police personnel, who are earnestly serving the nationThe sequel, which has Devgn and
Kareena Kapoor Khan
in the lead, is set to release on August 15.