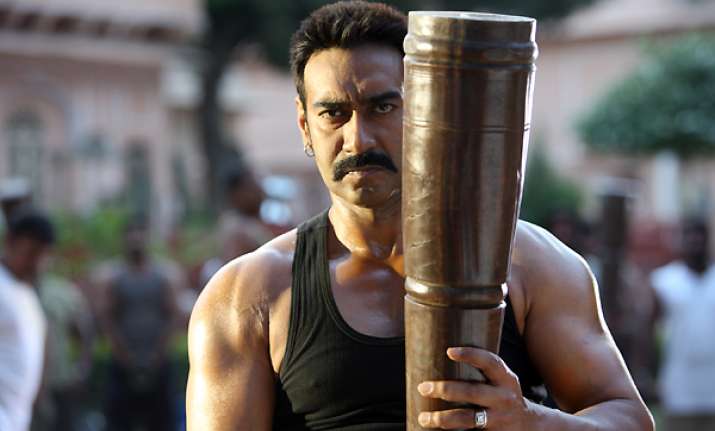 Bollywood actor Ajay Devgn, who plays a wrestler in Rohit Shetty's upcoming  film 'Bol Bachchan' shocked the entire unit recently by lifting a very heavy traditional  'akhada'  tool (ballam)  for a particular scene.
The 'ballam' weights around 25 kg and is used by rea  wrestlers in traditional 'akhadas' to train and work out .
Director Rohit Shetty had kept a lighter 'ballam' which weighed messer than the original one weighin 25 kgs, but Ajay opted for the real one. Devgn inisted on using the real 'ballam' as he wanted the scene to look perfect.
Known in Bollywood for his super fit and agile body, Ajay has now earned a new nickname - The Indian Hulk.
Devgn pulled the shot off by managing to lift the heavy 'ballam with much ease and perfection in true Hulk style.
'Bol Bachchan' produced by Ajay Devgn Ffilms and Shree Ashtavinayak LFS Infra and presented by Fox Star Studios hits screens on  July 6.